What are Big-Scale Models?
Many of you who have built an Agora model will no doubt have tried to explain to friends what it is about scale-modeling you enjoy, where you go when you disappear from the world for a few hours, and why you are so proud of your completed build.
We – us modelers – understand the inherent pleasure to be gained from skilfully and intricately connecting the tiny parts together to produce a sophisticated scale reproduction of a vehicle or character we have great admiration for. But how do you describe this obsession to the uninitiated, and what makes an Agora model different to say – an Airfix kit? Smaller plastic models and bigger metal models are both 'scale-models', but they don't sit comfortably in the same category, and they don't all appeal to the same type of hobbyist.
We felt it was time to explain just what makes 'big-scale models' so different…
Traditional model kits by companies such as Airfix and Tamiya are made of plastic. The tiny parts are typically cut from sprues before being sanded and glued together. A large part of the enjoyment from this kind of scale-modeling is often what comes next – painting, modifying, and creating spectacular, life-like dioramas to display them. The results can be truly impressive.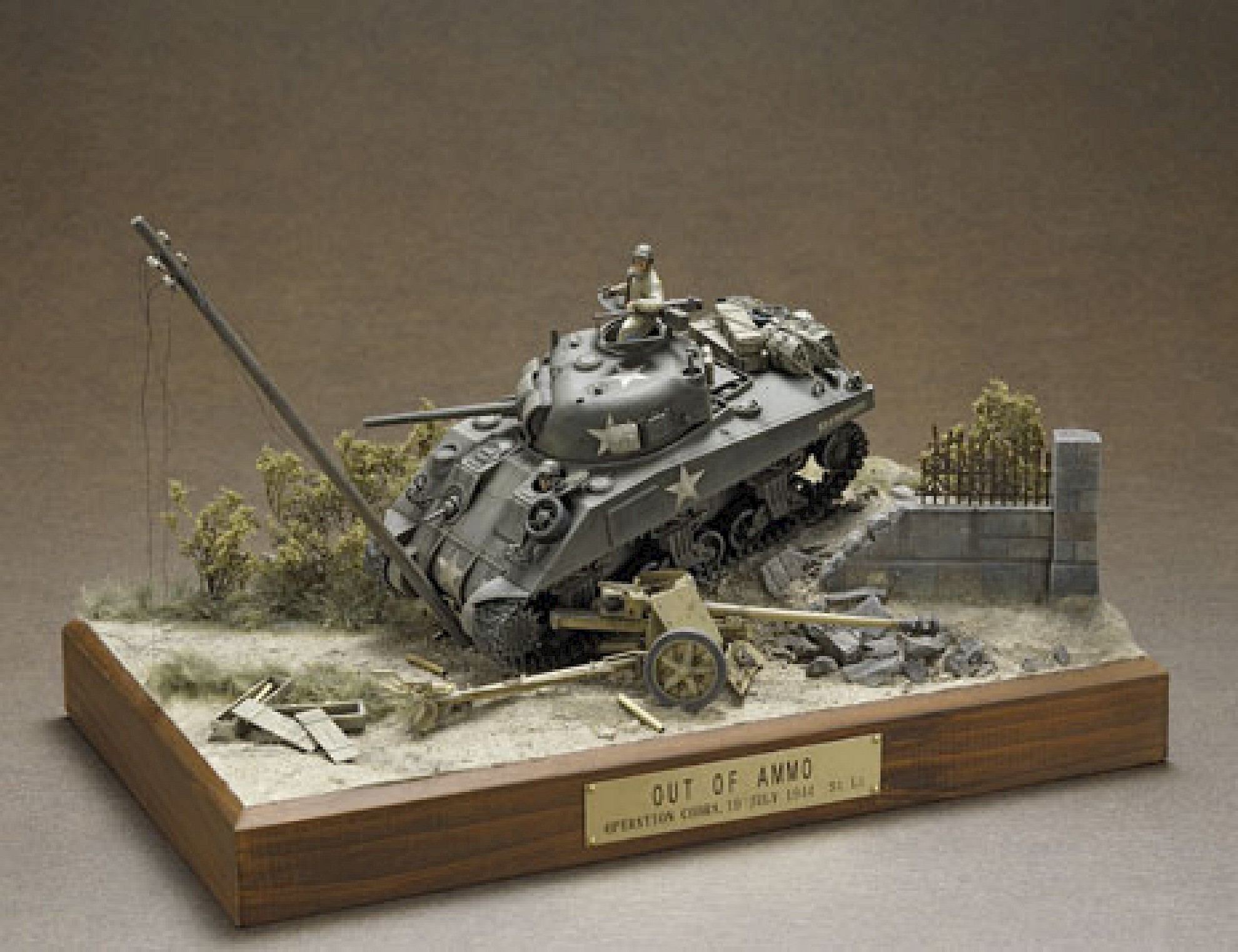 Indeed, this is where scale-modeling began for the team here at Agora. Many of us started out building models such as the Spitfire and the Tiger tank. However, building one of these models, and then painting them, requires two very different skill sets. Many creations have been painstakingly built, only to be abandoned due to extreme lack of artistic talent, placed in that cupboard where treasured personal artefacts go that we know we'll never see again but can't bring ourselves to break the emotional tie and cast out. And as for a paint finish on a car, we know from experience you need professional equipment to achieve even a remotely satisfying, evenly distributed, result. If you've got that skill – then great! You go for it. We admire your talent. Really!
But what if you simply don't have the patience for painting, or your brush has a mind of its own, failing to cooperate with the creative plan you have in your head? That's starting to explain what is different about a big-scale model. Big-Scale Models do not require artistic skills of the tiny paintbrush kind. They're intricate – yes – so you can still enjoy the surgical precision required to piece together the tiny parts. Indeed, you may even need magnifying glasses to do so! But the pieces come factory-engineered and painted, just like the original full-size model.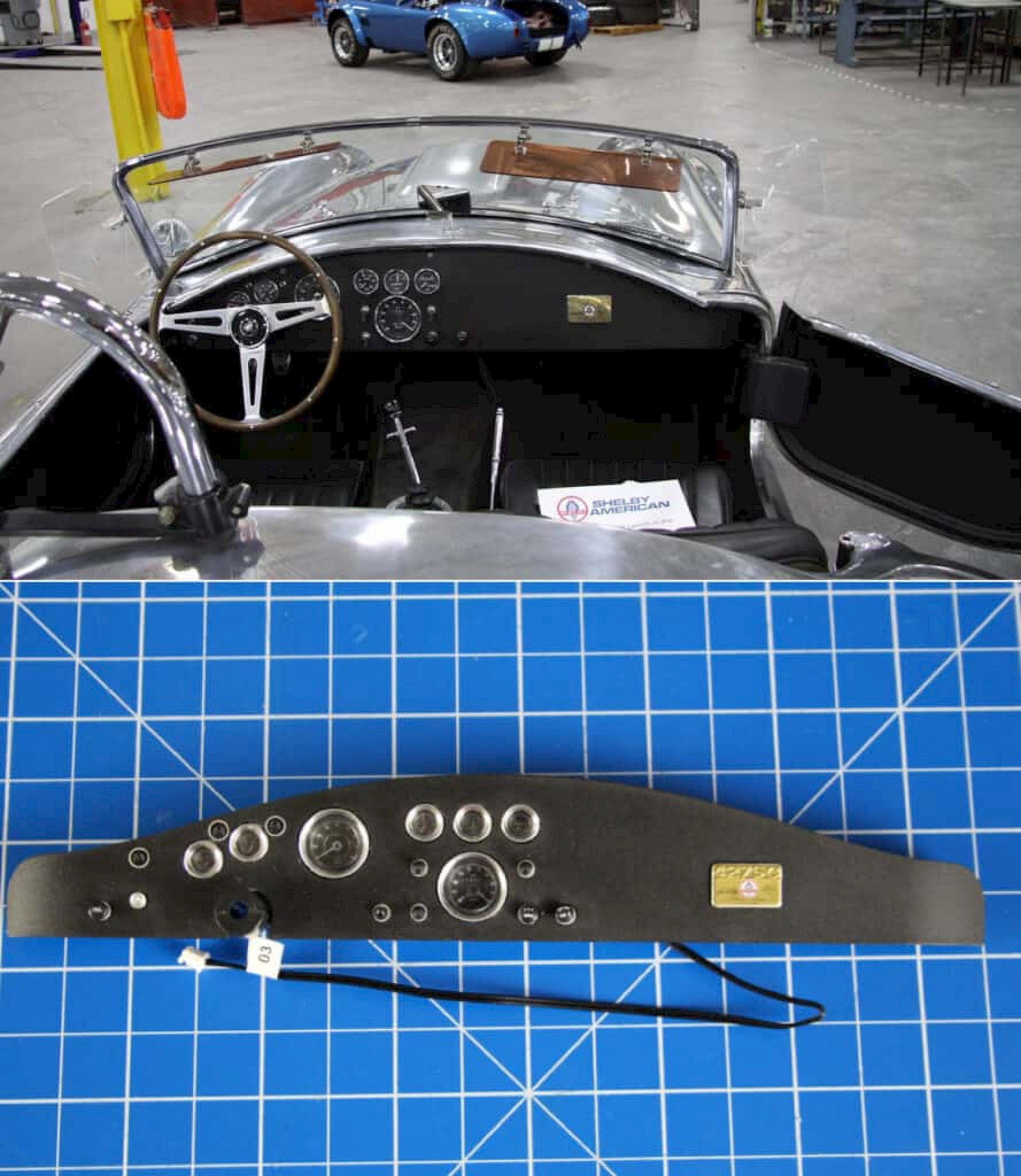 Agora Models 1:8 scale 427 SC Cobra dashboard during the build process. Here we can see the tiny details on the gauges and switches reflecting the same details of a full-size model
The completed 1:8 scale Shelby GT500 Super Snake looks stunning in Wimbledon White with its iconic triple stripe.
Big-Scale Models also comprise significant numbers of parts made from metal and are held together with screws rather than glue. The hull on Bismarck, for example, is all made from metal, as are the railings. This allows us to produce parts in the most incredible detail, that fit precisely together, and get an extremely realistic paint finish. The result is a model as accurate as can possibly be to its original full-size predecessor.
The metal hull of Bismarck gives a perfect fit
And being larger allows for working electronics, such as lighting and sound. The idea is to get as close as possible to the original full-size model, with extra working parts to allow all the senses to indulge in the character of the model. This larger size and use of metal results in a model that feels satisfyingly weighty, and top-quality, when shown off in all their glory.
Model 1967 Shelby Mustangs at four different scales. Agora's 1:8 scale allows for electronics that include working head- and taillights and horn sound (read more about these different scales here.
Founders of Agora Models, James and Liam, can rightfully be considered the founding fathers of big-scale modeling. James and Liam were the brains behind the first scale-models in the partwork sector. Decades later, they have now advanced the concept of scale-modeling beyond the frustratingly slow partwork concept in order to meet the demand for a more customer-focused, speedy, and flexible approach to the big-scale modeling hobby.
Agora Models would like to welcome you all to…
… The Home of Big-Scale Modeling!