FDNY FIRE TRUCK TOWER LADDER 9
The FDNY is the world's busiest and most highly skilled emergency response agency.
Its main goal is to provide fire protection, emergency medical care, and other critical public safety services to residents and visitors across the City of New York.
Agora Models is honored to share in the support of New York's Bravest by producing a 1:24 scale replica model of Tower Ladder 9, a 75′ Aerialscope Fire Truck, based alongside Engine Company 33, at 42 Great Jones Street in Manhattan.
Specifications & Features
Your 1:24 scale die-cast model of this FDNY Seagrave Aerialscope 75' fire truck is reproduced in the most exquisite detail.
This iconic New York fire truck, in service between 2001 and 2013, is faithfully reproduced in die-cast metal and ABS with a host of functioning parts. The telescopic Aerialscope ladder and buttons on the dashboard operating the characteristic horn, siren, and lights will bring your intricately detailed fire truck to life.
Each model comes with a diorama representing the inside of Ladder 9's station house for you to add an authentic finishing touch to your completed fire truck display.
Specification
Scale: 1:24
Length: 58 cm (23″)
Width: 11 cm (4 3/4″)
Height: 15 cm (6″)
Weight: 3.6 kg (8 lbs) appx.
(all dimensions are for the fire truck only and exclude diorama and with ladder down)
Extended ladder length: 80 cm (31″)
Number of parts: approx 750
This die-cast metal and precision ABS model is supplied pre-painted.
Exclusive Firehouse Diorama Display Stand
Every model is supplied with a specially designed display stand representing the inside of Ladder 9's Firehouse
It's all in the detail
Outstanding detail at 1:24 scale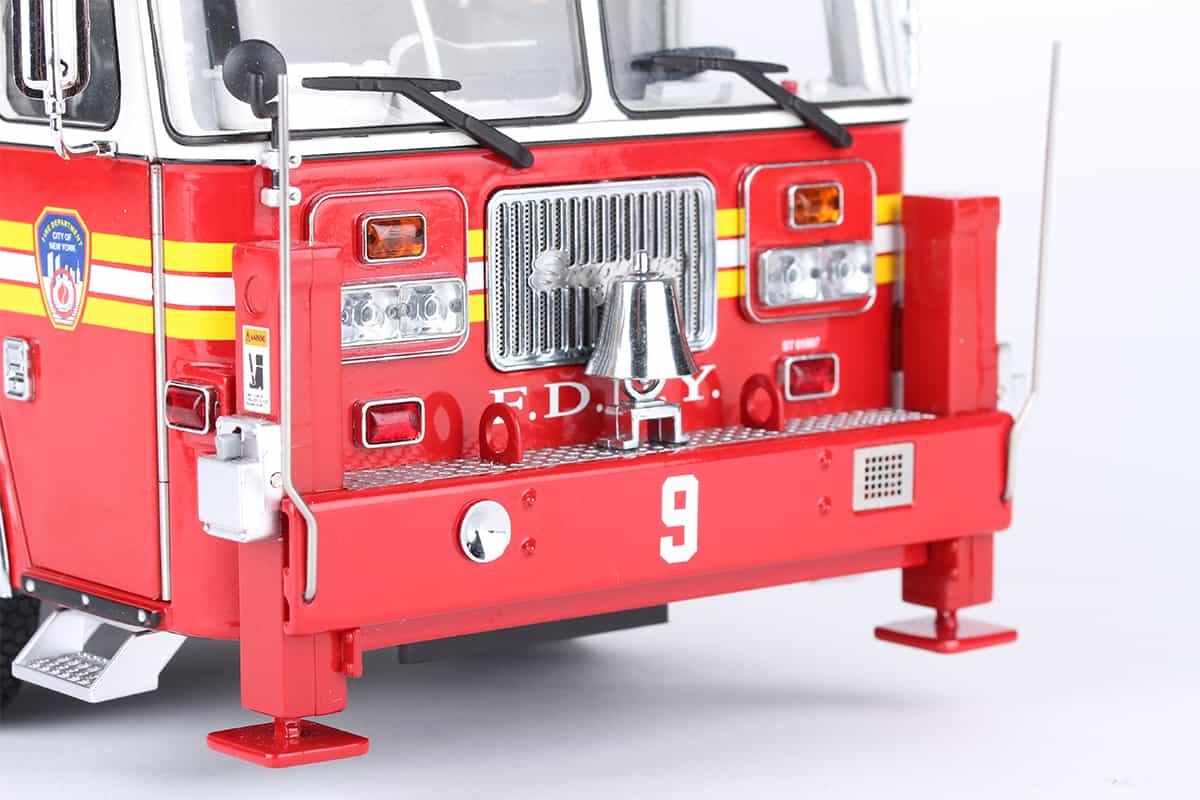 Stabilizers & Outriggers
The four vertical stabilizers and two radial outriggers allow a variety of operational positions.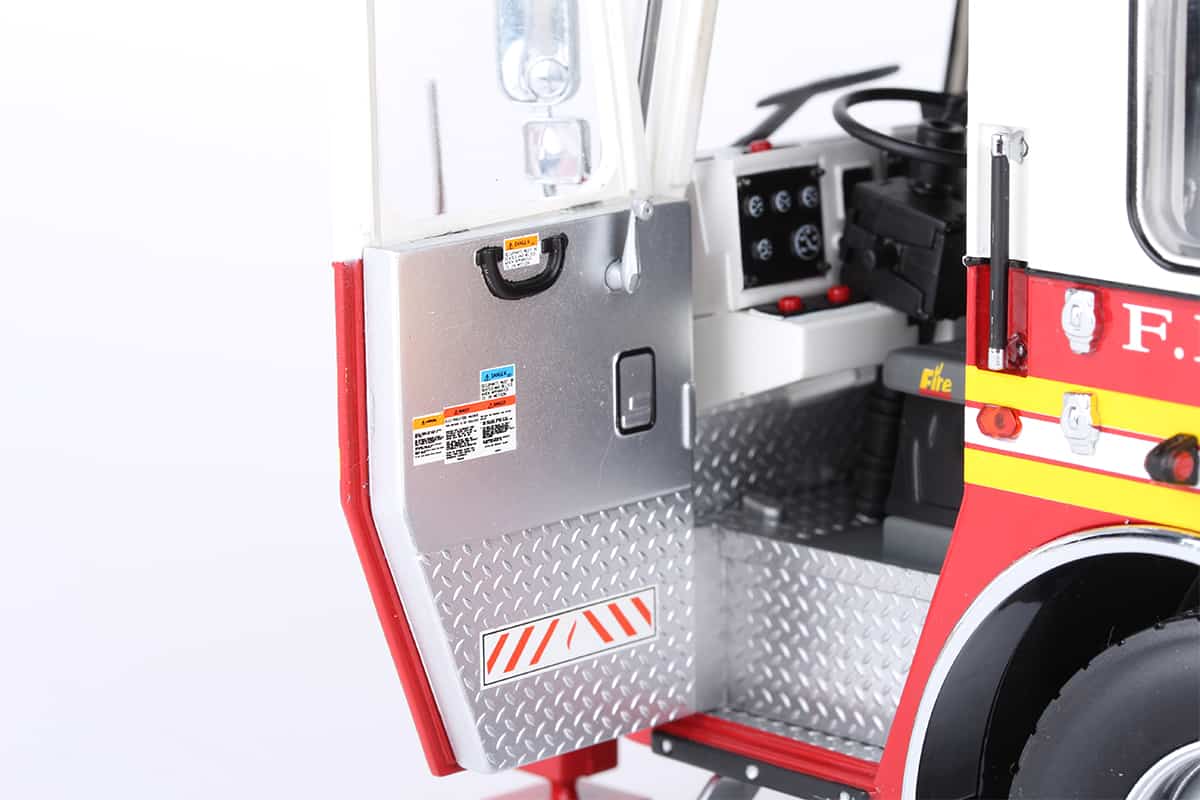 Detailed Cab
The inside of the cab replicates every detail including the clear-sight dashboard design, overhead control consoles, in-vehicle computer, steering wheel, textured panels and decals.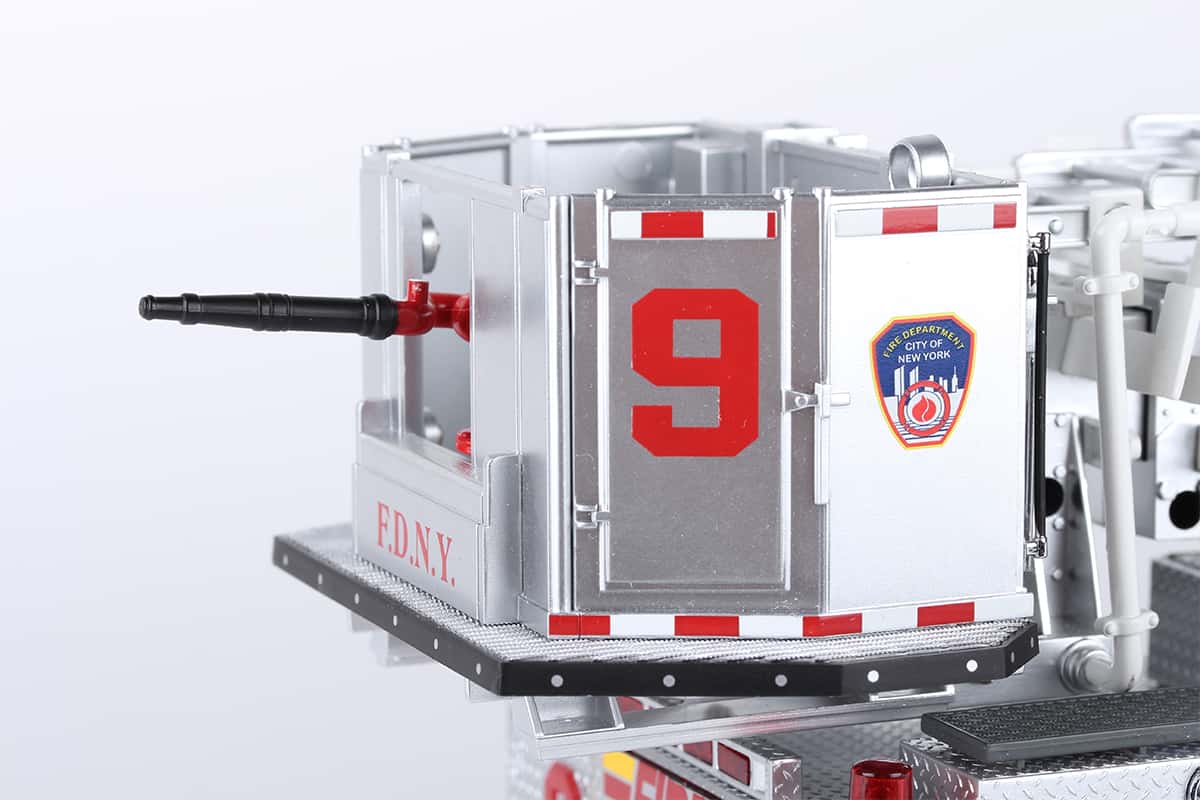 Extendable Boom
The tilting tower platform sits at the end of the boom which extends to a whopping 31″ (80 cm).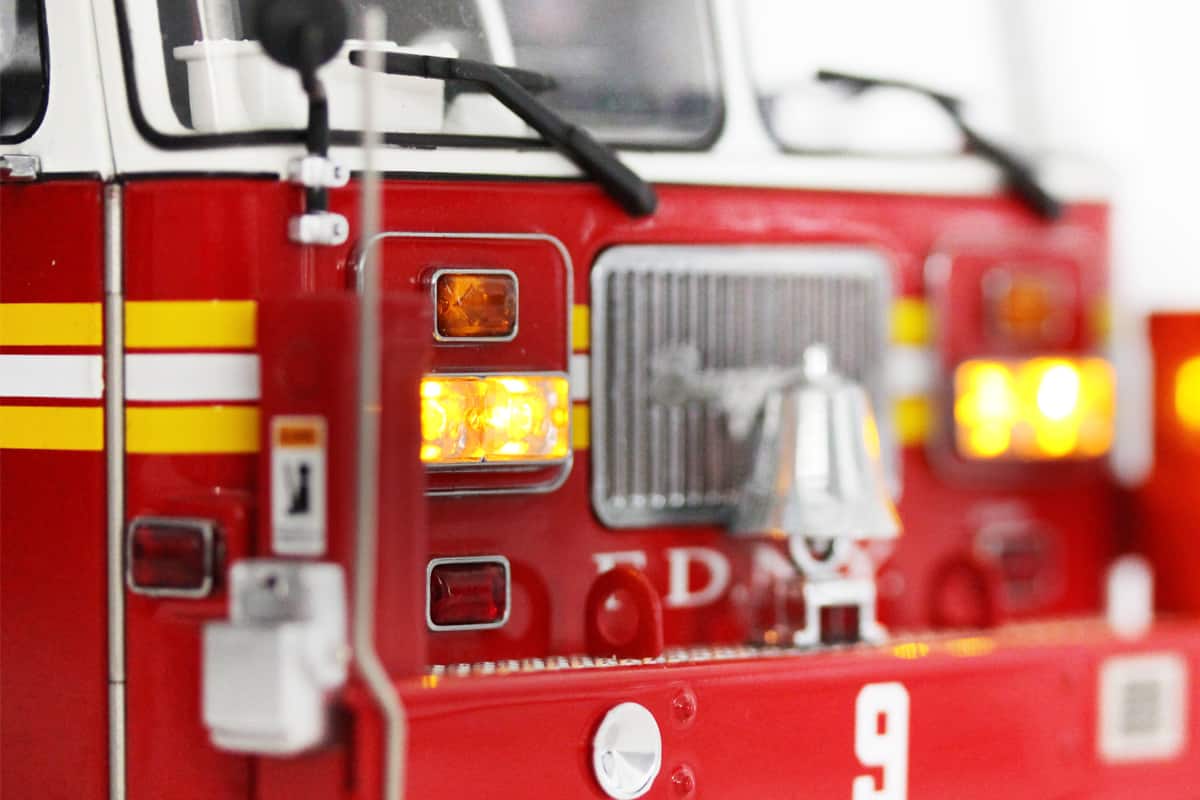 Lights & Sound
Lights and horn sound are controlled from the dashboard. The model includes a unique tool for operating the dashboard switches.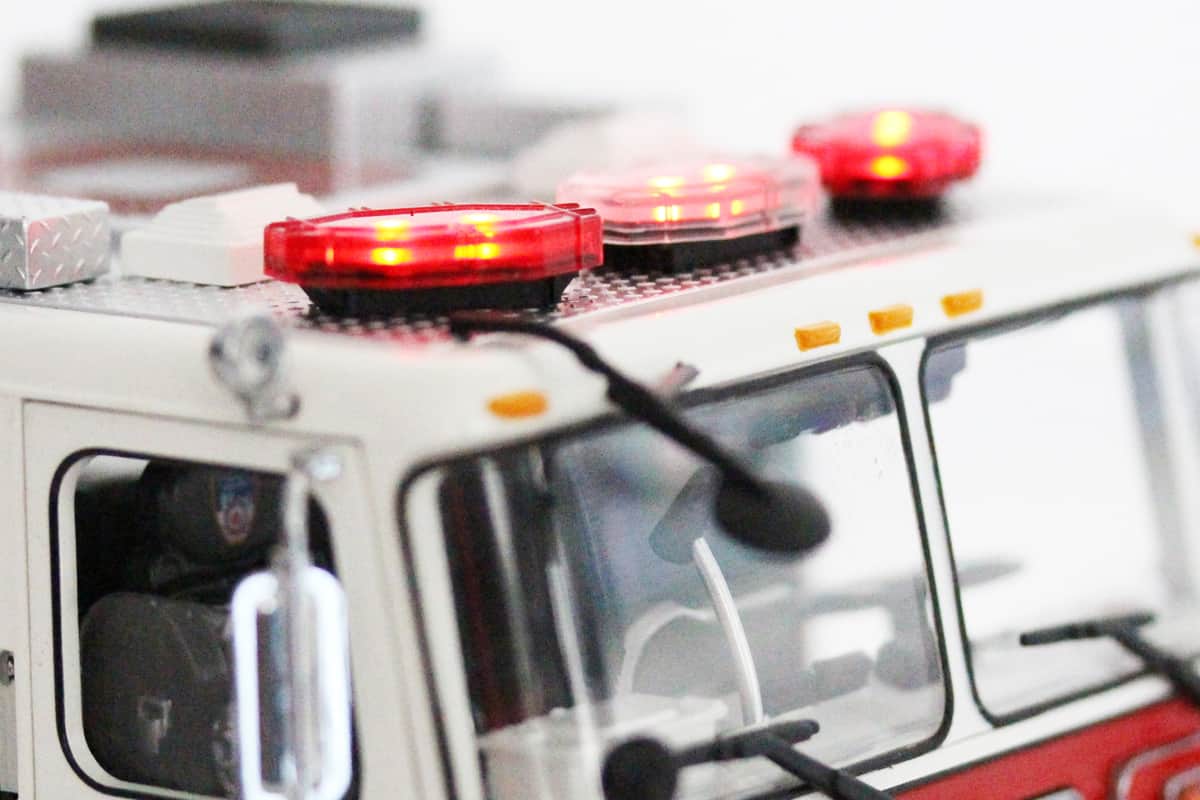 Emergency Response
Flashing emergency lights accompany siren sound for a realistic emergency response, so typically gripping onlookers as Ladder 9 sets off along Great Jones Street.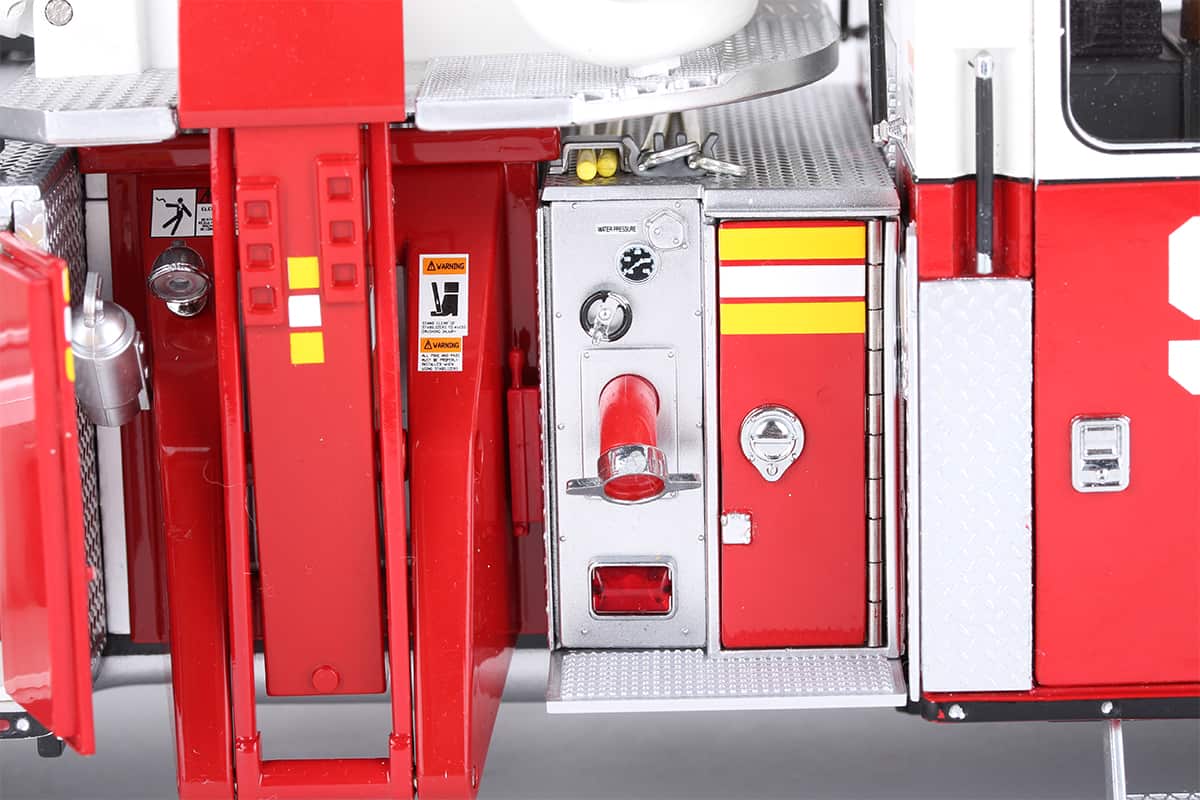 Storage & Tools
All the doors and storage compartments open to reveal tools used by the FDNY on rescue missions. Even the window winders operate to let in some fresh air!

Every FDNY fire truck model produced by Agora Models benefits the New York Fire Department Foundation whose mission is to promote fire and life safety education and help the FDNY better protect New York.
The FDNY Foundation funds programs that advance the FDNY's goals, which include maintaining operational excellence, reaching out to the community with an array of fire and life safety programs, and ensuring that their firefighters and Emergency Medical Services personnel have the best available training and equipment.
Please support the FDNY Foundation:
www.fdnyfoundation.org/mission
Your buying options
When you place your order we will send your first pack with the first stages of your kit to build your model. Following this, you will be sent another pack every month for 11 months. You will be charged monthly.
Alternatively, you may choose a Full Kit, Accelerator or the 24-month plan
click here for more details.
---
(S&H cost per pack: USA $9.99; Canada & Mexico $19.99)
We ship worldwide. Your order will be in US$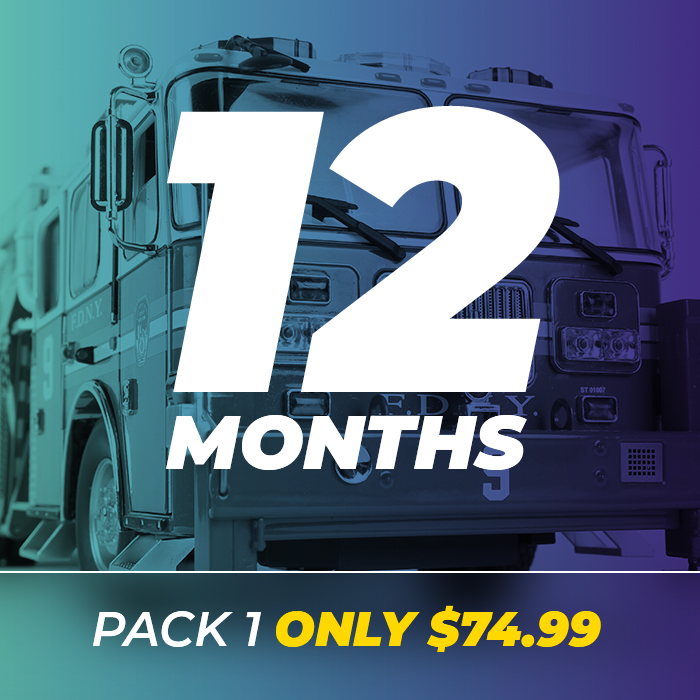 Pack 1 only $74.99
then $149.99 per month (+S&H)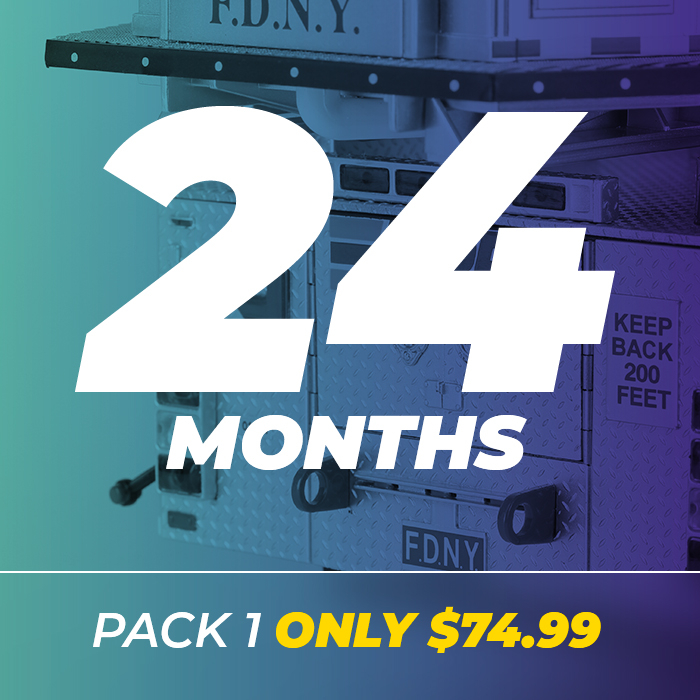 Pack 1 only $74.99
then $79.99 per month (+S&H)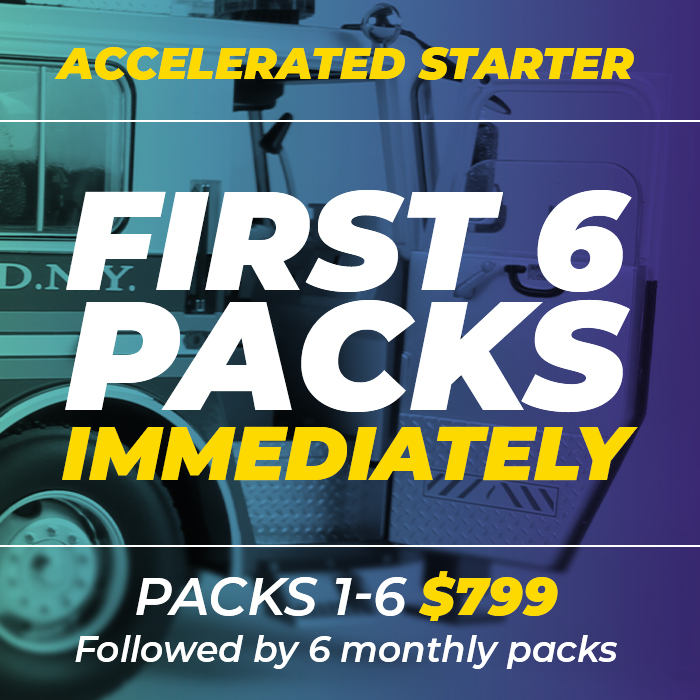 Packs 1–6 – $799
then $149.99 per month (+S&H)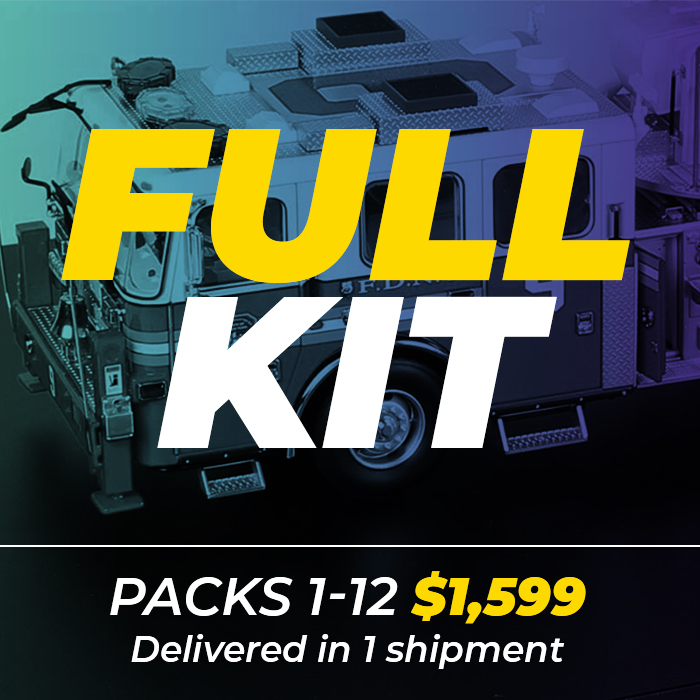 Packs 1-12 $1,599
Get it all at once!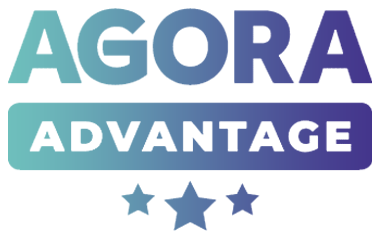 FREE PACK
Each time you complete an Agora model you qualify for a complimentary Pack 1 of your next model.