1961 Jaguar XK-E
It has been 60 years since the iconic Jaguar XK-E was first unveiled at the Geneva Motor Show in March, and New York Motor Show in April, 1961. The launch caused a sensation, attracting huge crowds and massive interest by the press, international jet-set, models and rock stars alike.
Famously described by Enzo Ferrari as "the most beautiful car ever made" the Jaguar XK-E epitomized the glamour and excitement of the swinging 60s.
To celebrate this exciting anniversary, Agora Models has produced an exclusive 60th Anniversary 1:8 scale model of the beautiful open-top roadster. Every tiny detail has been painstakingly researched and replicated under license from Jaguar and with the support of Jaguar Classics, from the flat floor to the bucket seats, making this a truly authentic model for you to enjoy.
Specifications & Features
The unique features of the very first XK-E at 1:8 scale
Designed by aeronautics engineer Malcolm Sayer, the sleek, sculpted lines turn heads as much today as they did in front of the world's press in 1961. Our model of the roadster version provides an opportunity to enjoy every inch of its perfect lines – inside and out. Let's be honest, who doesn't want to imagine themselves cruising through the countryside, wind in hair, feeling like Tony Curtis or Brigitte Bardot? However, the XK-E's appeal was as much for its driving as for its looks, with its brilliant XK engine capable of producing 265bhp and shooting the XK-E to 150mph.
You'd definitely look stylish driving one of these full-size roadsters, but building and owning your own at 1:8 scale gives a new opportunity to enjoy an extreme level of detail. Let your imagination take you for a ride…
Specification
Scale: 1:8
Materials: body and chassis made from zamak metal, ABS components, rubber tires and replica leather upholstery.
Length: 55 cm (22″)
Width: 21 cm (8″)
Height: 14 cm (5 1/2 ")
Number of parts: approximately 500
This model is supplied pre-painted.
Features
Functioning headlamps and taillights
Windows go up & down by turning the handle
Stop lights go on when the brake pedal is pushed
Steering wheel operates front wheels
High-quality-finish red paint
Tan interior with replica-leather bucket seats
Optional luggage rack sits on the boot
Wire spoke wheels
It's all in the detail
Outstanding detail at 1:8 scale
The 1961 Jaguar E-Type Illustrated book
FREE with all purchases of this model
Full of stunning photographs, taken both inside and out, by renowned photographer David Newhardt.
Your buying options
When you place your order we will send your first pack with the first stages of your kit to build your model. Following this, you will be sent another pack every month for 11 months. You will be charged monthly.
Alternatively, you may choose a Full Kit, Accelerator or the 24-month plan
click here for more details.
---
(S&H cost per pack: USA $9.99; Canada & Mexico $19.99)
We ship worldwide. Your order will be in US$
Display Case
Include a Display Case by spreading the cost across your monthly Packs.
Simply choose the '+Case' option button below.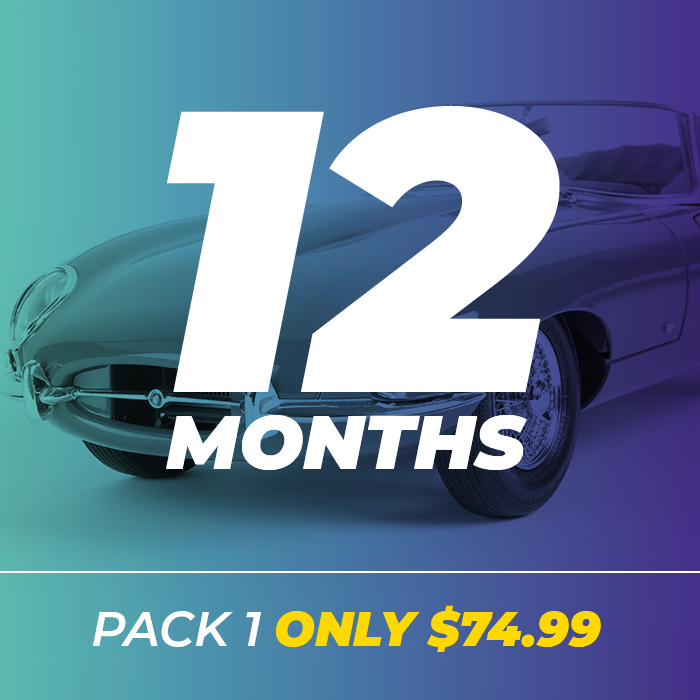 Pack 1 only $74.99
then $149.99 per month
Add $16.58 per month to include Display Case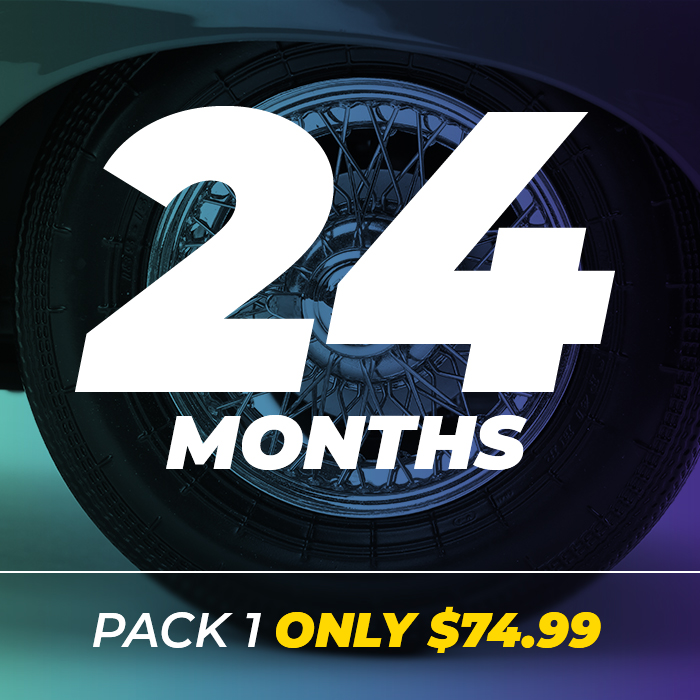 Pack 1 only $74.99
then $79.99 per month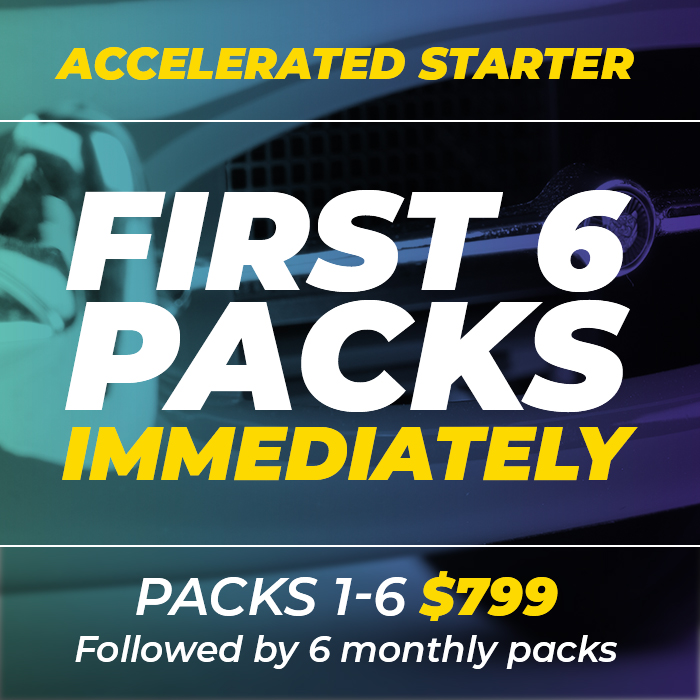 Packs 1–6 – $799
then $149.99 per month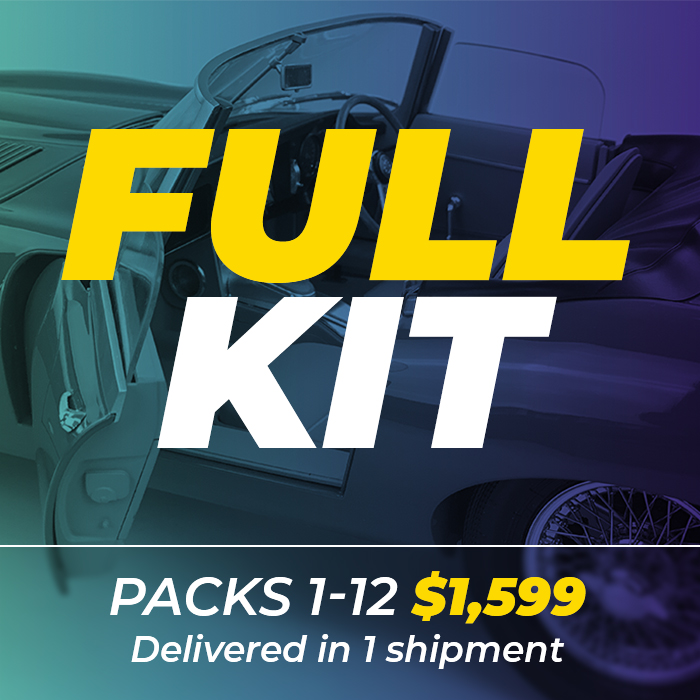 Packs 1-12 only $1,599
Get the Full Kit!
*Display case can be added to a 12-month Plan to spread the cost. Alternatively they can be purchased immediately (click to find out more)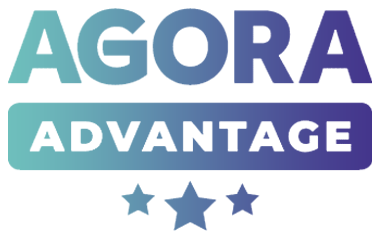 FREE PACK
Each time you complete an Agora model you qualify for a complimentary Pack 1 of your next model.
The car that changed the motoring world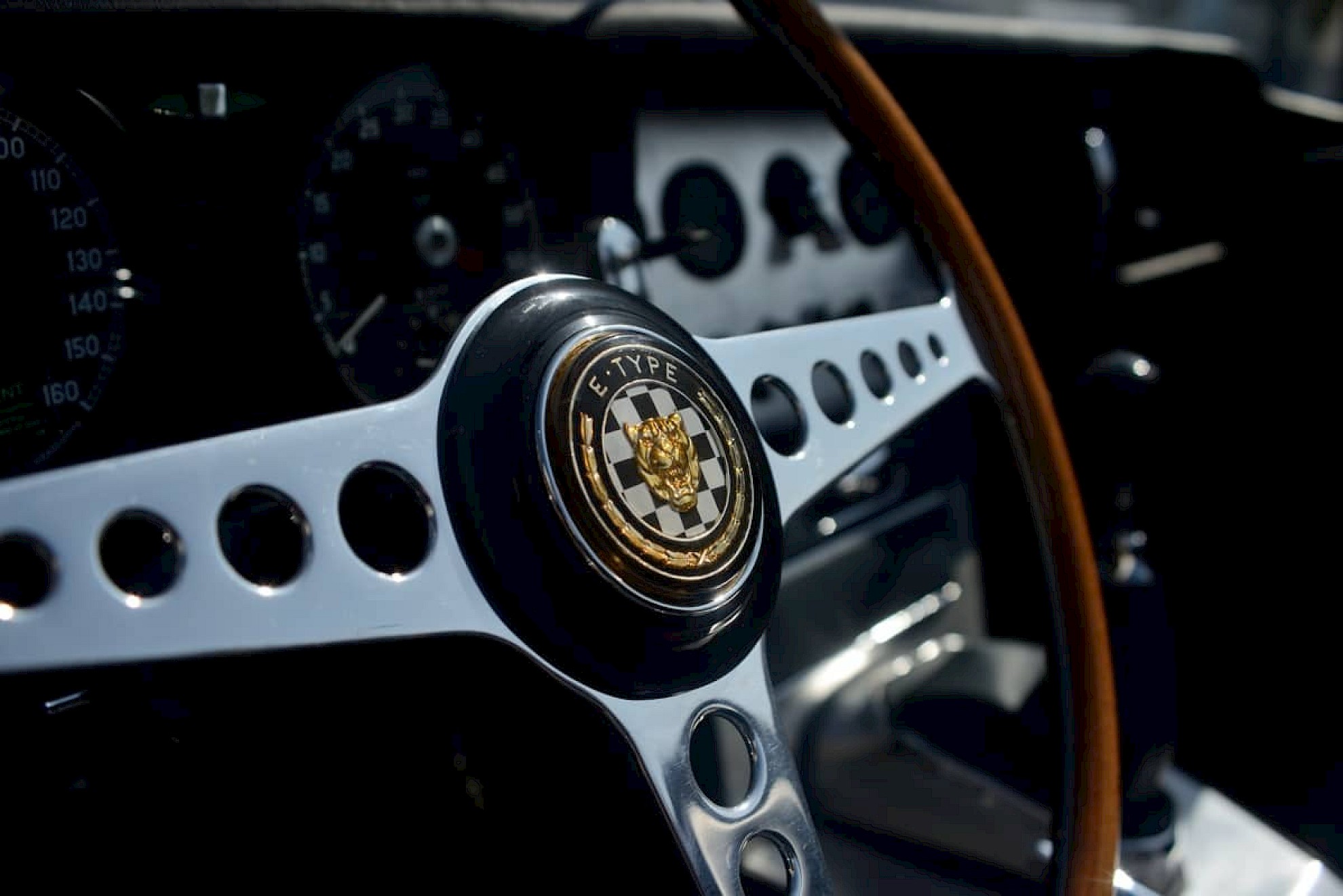 The XK engine powered the golden age of Jaguar sports cars
During the wartime years, Jaguar founder William Lyons began planning his next challenge: a new 100mph (160kph) saloon for the next post-war era.
The result was the XK engine. Launched at Earls Court in 1948 and arguably the most significant event in Jaguar's history. Over the next 38 years, the XK engine would power five Le Mans winners, big prestige saloons, compact saloons, later XKs, the XK-E, executive saloons of the 70s and 80s, military vehicles, fire engines and record-breaking power boats.
The XK engine was first used to power the XK120 sports car. Inspired by the BMW 328 sports car, the car's success took Jaguar by surprise, particularly in America. Three XK120s were entered into the 1950 Le Mans 24-hour race. Two of them finished 12th and 15th, and although the third dropped out, it had been in 3rd place, convincing Lyons that "in a car more suitable for the race, the XK engine could win this event".
The XK120 was produced as a road-going car until 1954 when it was replaced by the XK140, although the XK140 sold less well.
The 'more suitable' race car needed to be faster, lighter, more powerful than the XK120 with a new, aerodynamically improved body. The result – the C-type, designed by William Heynes and Malcolm Sayer. Heynes modified the chassis and rear structure, and introduced rack and pinion steering gear. The XK120 engine was also modified. Sayer's brief was to design an aerodynamically more efficient body while still being identifiably related to the XK120. In the 1953 Le Mans race, the C-types came in 1st, 2nd and 4th.
Attempting to reduce weight further, Heynes developed a new model using a new monocoque construction technique, whereby the chassis is integral with the body. The resulting new model was impressive, but the team were convinced that if Jaguar was to maintain its success at Le Mans, a completely new car, with further reduced weight, greater engine power and improved aerodynamics, would be needed.
The D-type was engineered with a completely new framework, small modifications were made to the C-type engine and its bodywork was redesigned, this time influenced by the 1952 Alfa Romeo Touring-bodied Disco Volante, and using Sayer's unique mathematical methodology. In the 1954 Le Mans, two D-types dropped out, and the third came in 2nd, 2 minutes behind Ferrari.
The D-type performed well between 1955 and 1960 at Le Mans. Since 1951, a Jaguar had won Le Mans on five occasions: a British record only rivalled by Bentley in the 1920s. It made Jaguar a famous name, particularly in America. Despite this success, the Production D-types did not sell well.
In 1955 Jaguar introduced a new medium-sized car, powered by a 2.4-litre XK engine, the first Jaguar to be produced in quantity. In 1960, an improved Mark II form was produced, selling until 1968.
For 1956, Jaguar finished racing. Work started on a replacement for the XK150. It finally made its appearance in March 1961 – the XK-E.
The XK-E's length was longer than the D-type. Although its structure was based on the D-type, and it had a 2.4-litre XK engine. It is believed that the XK-E was originally intended for both 'production car' and 'racing'.
Reports from the time confirm that "whilst the basic shape was undoubtedly Sayer's, never the less, the master stylist, Lyons, had a hand in finalizing important details".
In 1958, editor of Motor Weekly had the opportunity to test drive the early XK-E (known as E1A) who concluded "…the new Jaguar is a potential world beater…".
1960 – A pure competition version of the XK-E was produced: a Sports racer which would have succeeded the D-type, known as E2A . Bigger than its predecessor with a new independent rear-suspension system. Also fitted with a special 3-litre XK engine, E2A entered into the 1960 Le Mans by Briggs Cunningham.
By late 1960, XK150 sales continued to fall and a new model became increasingly urgent.
By the early 1960s, the urban population had become younger and more affluent. Music, fashion and design flourished. Men and women flocked to Carnaby Street and the King's Rd in London where Mary Quant's mini-skirts were flying off the rails. The time was ripe for an equally sensational new sports car and in 1961 the XK-E made its debut at the Geneva Motor Show: a race-bred, visually sensational sports car selling for half the price of its competition models.
The show car was unveiled in a restaurant – the Parc des Eaux-Vives – to a gasp by the world press…
Technical Specification
Car type: Open Two-Seater (3.8 litre)
Dimensions: 445.8 cm long; 165.3 cm wide; 127 cm high
Wheelbase: 243.8 cm
Power: 226.5 bhp at 5,500 rpm
Torque: 217.0 lb
Engine: Six cylinder 3.8-litre XK Jaguar 'S' type
Transmission: Four-speed manual single helical synchromesh gearbox
Suspension:
Front: Independent front suspension incorporating transverse wishbones and torsion bars controlled by telescopic hydraulic dampers.
Rear: Fully independent rear suspension.
Brakes: Dunlop bridge-type disc brakes.
Steering: Rack and pinion
Wheels and tyres: Wire spoke wheels with centre lock hubs fitted with Dunlop 6.40 x 15 type RS.5 tires and tubes.
Body construction: Stressed shell steel body of unique patented monocoque construction.
Top speed: 149 mph (239 kph)
0–60: 6.9 sec
0–120: 25.9 sec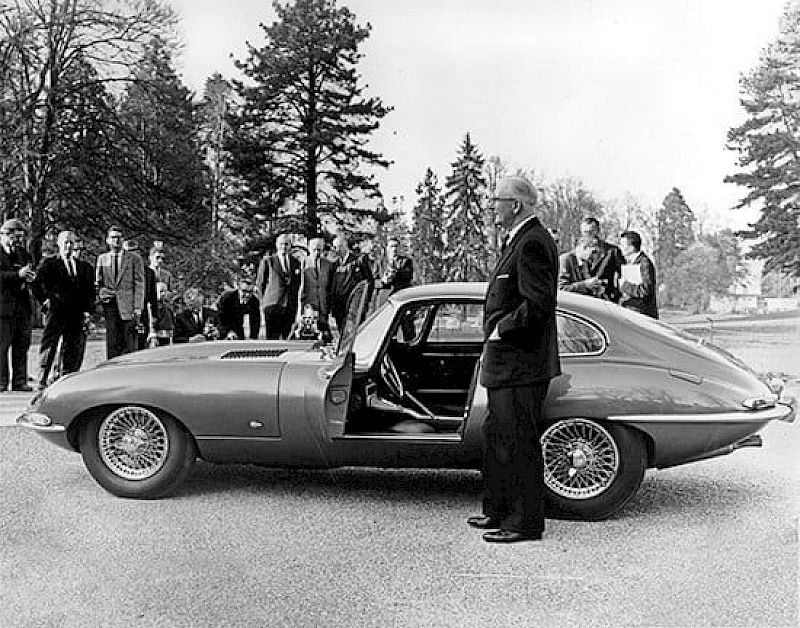 1961 Geneva Motor Show, E-type Launch with Sir William Lyons.
For more information about the E-Type and Jaguar, please visit, and support, the Jaguar Heritage Trust
Established in 1983, The Jaguar Daimler Heritage Trust is a registered charitable Trust.
Its purpose is to establish, maintain and promote for the benefit of the nation, the permanent preservation of historic archives, artefacts and motor vehicles manufactured and sold by Jaguar Cars Ltd. (now renamed Jaguar Land Rover Ltd.) and its predecessor companies under the marque names of Swallow, SS, Jaguar, Daimler and Lanchester, where such vehicles are of actual potential historic, scientific importance and education value.
Their mission is:
"To be the active custodians of Jaguar's history, its vehicles and its archives, working alongside Jaguar Land Rover to share and promote that history for posterity."
Why did the launch of the Jaguar E-Type / XK-E in 1961 change motor shows forever?
Early original Jaguar video looking back at the E-type / XK-E