No Time To Die Aston Martin DB5
James Bond's gadget laden Silver Birch DB5 is regarded by many as the most beautiful Aston Martin produced and the ultimate Bond car.

Appearing in the action-packed pre-credit sequence of No Time To Die, the latest iteration of Bond's DB5 included gadgets old and new – featured in this brand new 1:8 scale model kit.
Specifications & Features
Your exquisitely detailed No Time To Die Aston Martin DB5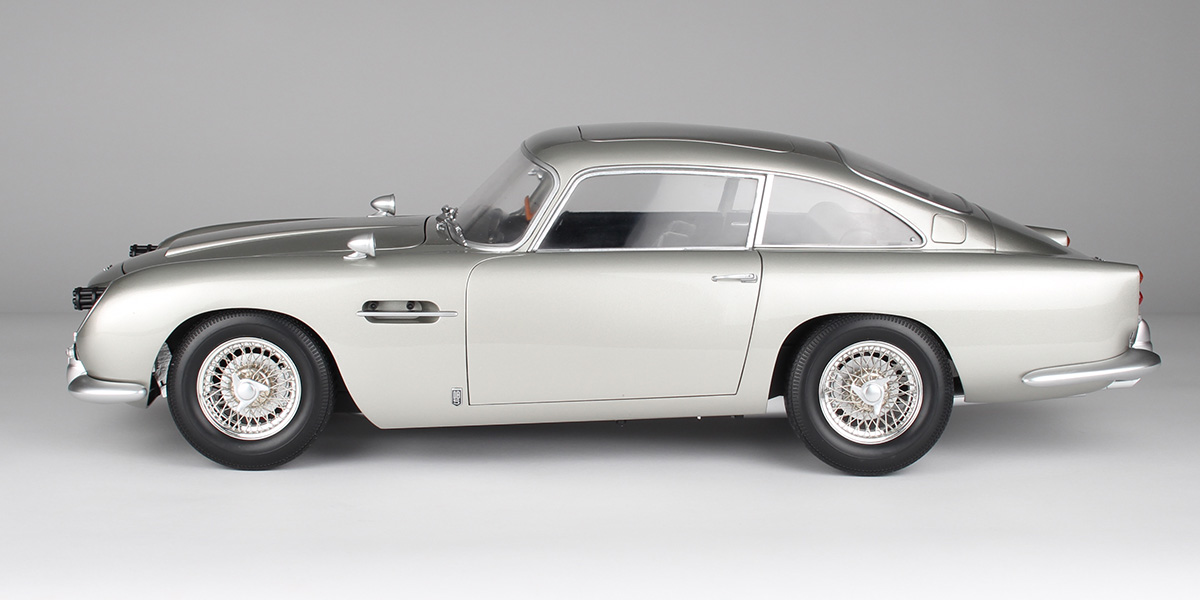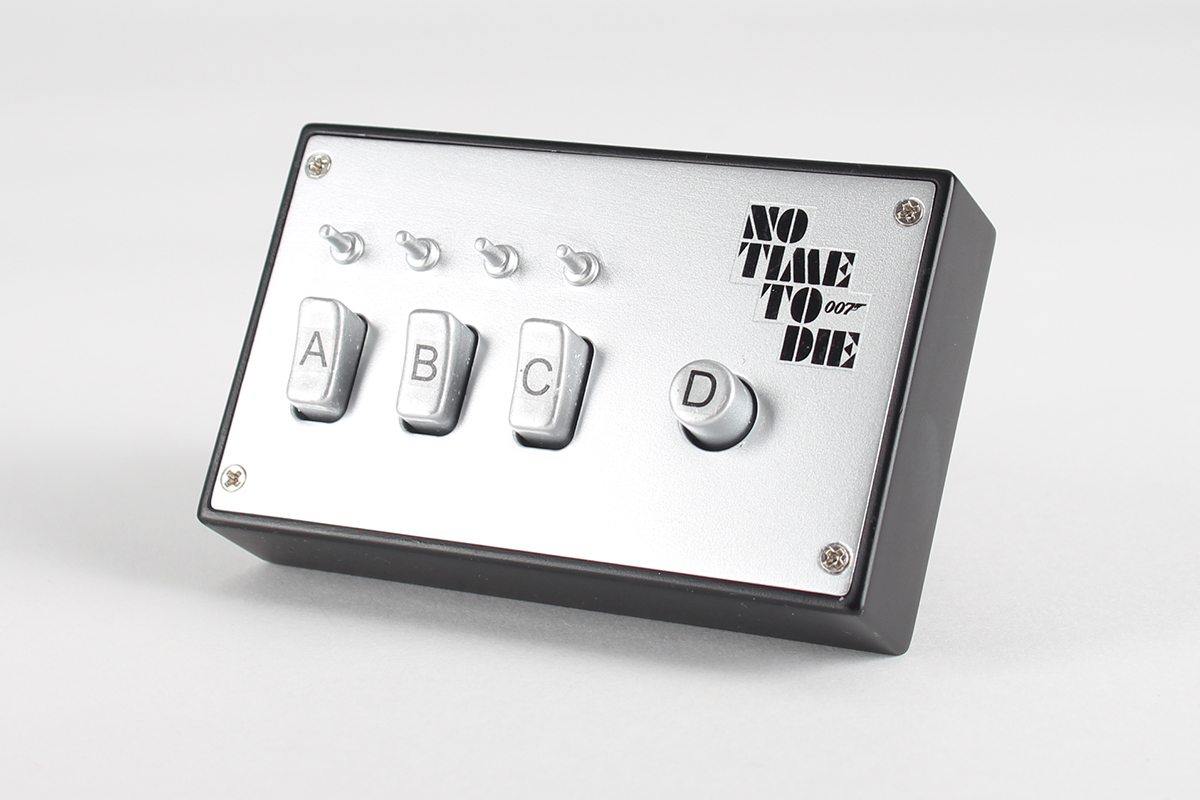 Remote Control
The interior & exterior lights and spinning Miniguns are operated by hand-held remote control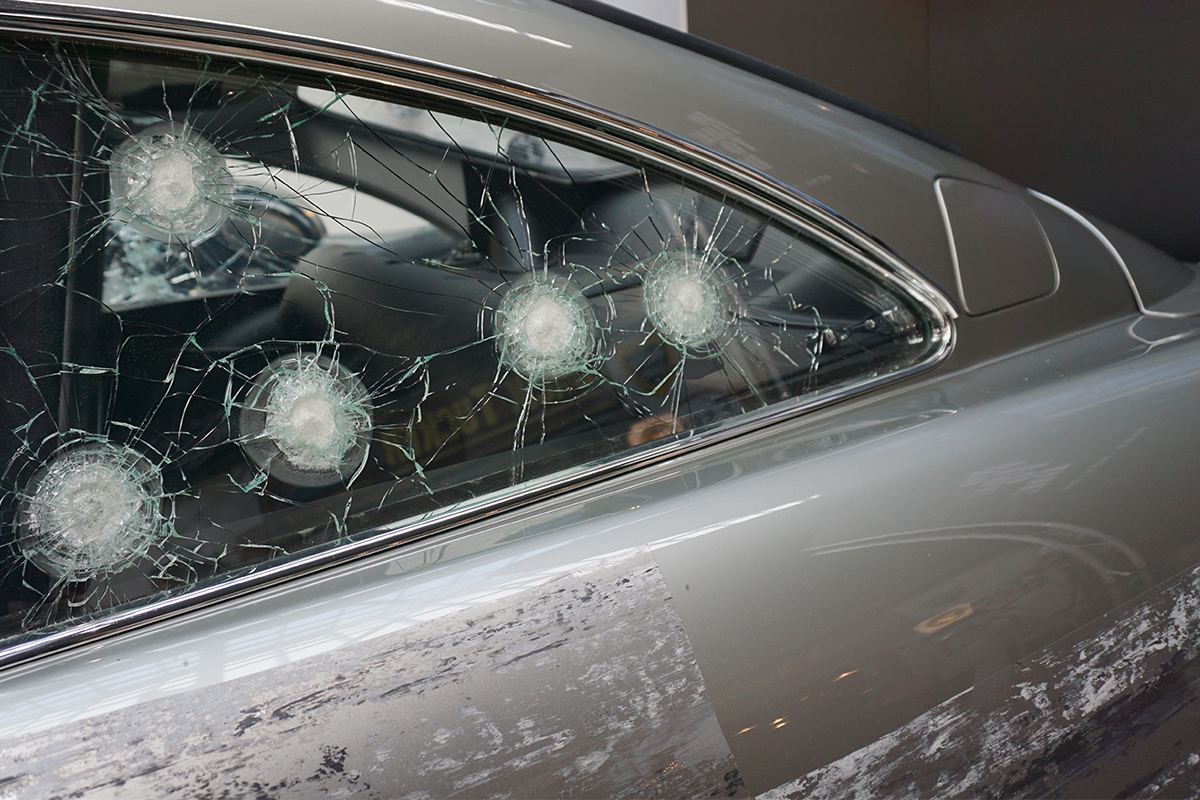 'Scratched' option
Choose to add scratches to both sides and glass that replicates bullet damage to the bullet-proof windows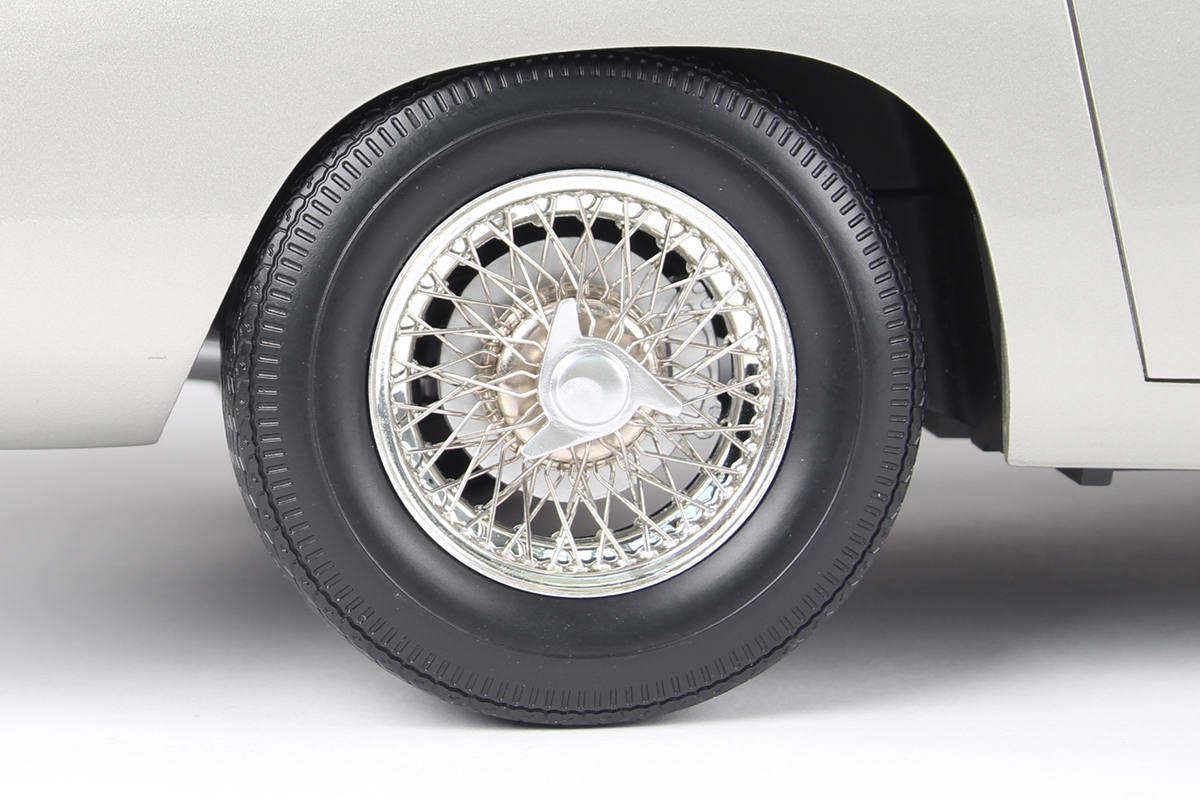 Choose your wheels
Constructing individual spokes for each wheel may not be for everyone, so a pre-built wheel option is included
The No Time To Die DB5 Gadgets
Our 1:8 scale Aston Martin DB5 includes all the gadgets we were treated to in the 25th Bond movie No Time To Die, including its changing number plates, first seen in Goldfinger in 1964, updated in this latest design with LED screens.
Other gadgets also include tire slashers, bulletproof glass, a brace of M134 Miniguns that protrude from behind the headlights, mine dispenser with dropping minimines, full command control panel with slider smokescreen control, working ejector seat with button and roof markings.
Plus, of course, replicas of the distinctive side strakes that were used to eject shells from the Miniguns, chrome bumpers, and
12-inch crossbow wheels.
The bodywork reflects the extensive damage caused by SPECTRE's shower of bullets, however, we will provide the
option of a damaged or pristine version for you to choose the
finished effect.
Specification
Scale: 1:8
Materials: Body and chassis made from zamak metal
Length: 22 3/8" (569 mm)
Width: 8 5/16" (211 mm)
Height: 6 3/4" (173 mm)
Weight: 15 lbs (7 kg) approx.
Number of parts: 500 approx.
Features
Functioning M134 mini-guns

extend from behind the headlights
with motorized spin
light and sound firing effect

Mines stored and dispensed from a compartment at the rear
Tire slashers
Working ejector seat
Cartridge expellers hidden in the side strakes
Choose to have 'scratched' or 'pristine' version

bullet-riddled glass
scratched side panels
...or not!

Changing licence plate

The No Time To Die DB5 was fitted with LED changing licence plates
The original fixed licence plate A 4269 00 is also included as an option

Gadget control panel in center armrest
Painted in the iconic Silver Birch colour
It's all in the detail
Outstanding detail at 1:8 scale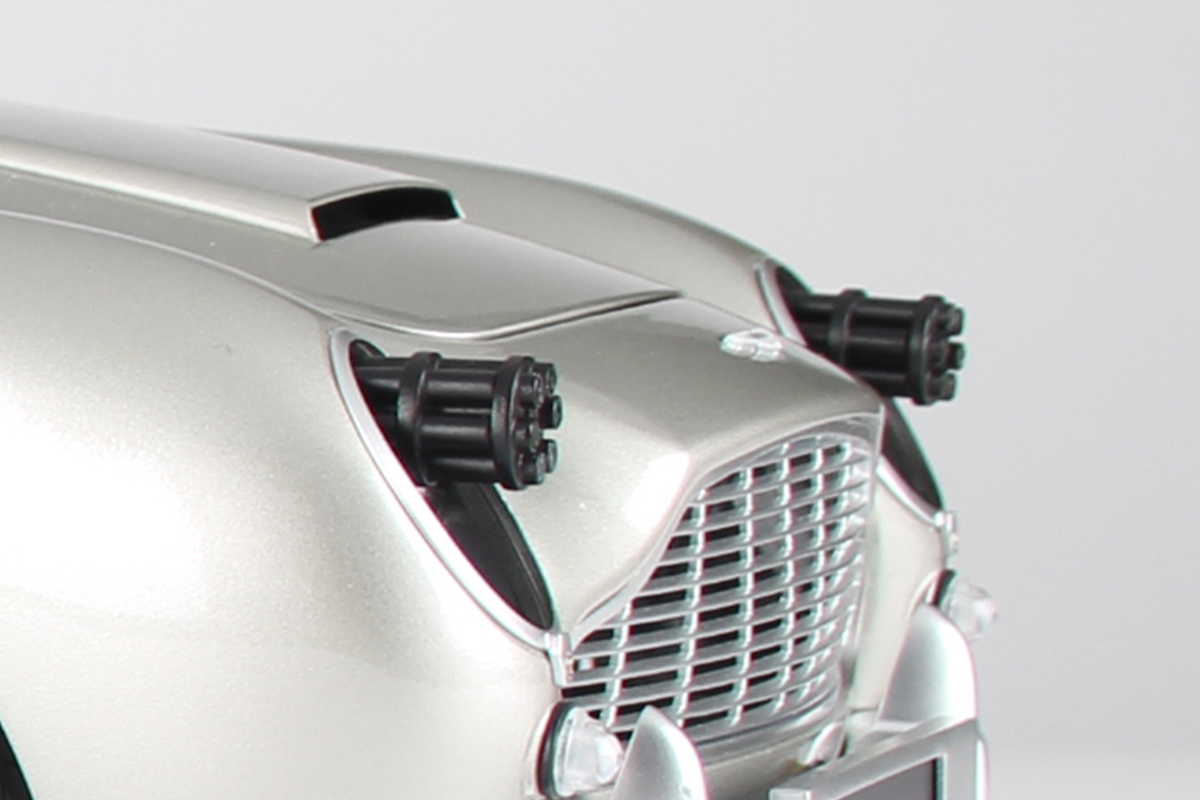 M134 MINIGUNS
Revealed from behind the headlights, the miniguns spin on individual motors and include sound & firing effects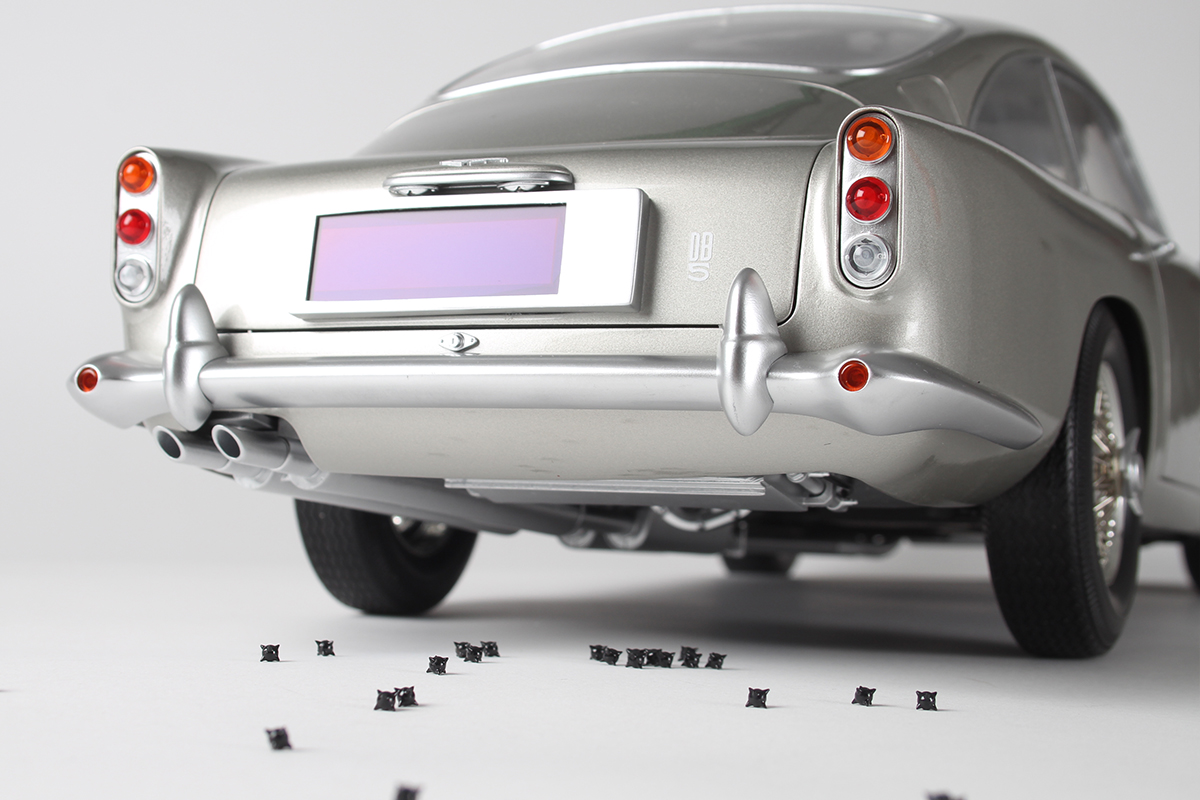 MINE DISPENSER
The minimines are stored in a shelf behind the rear bumper and can be tipped out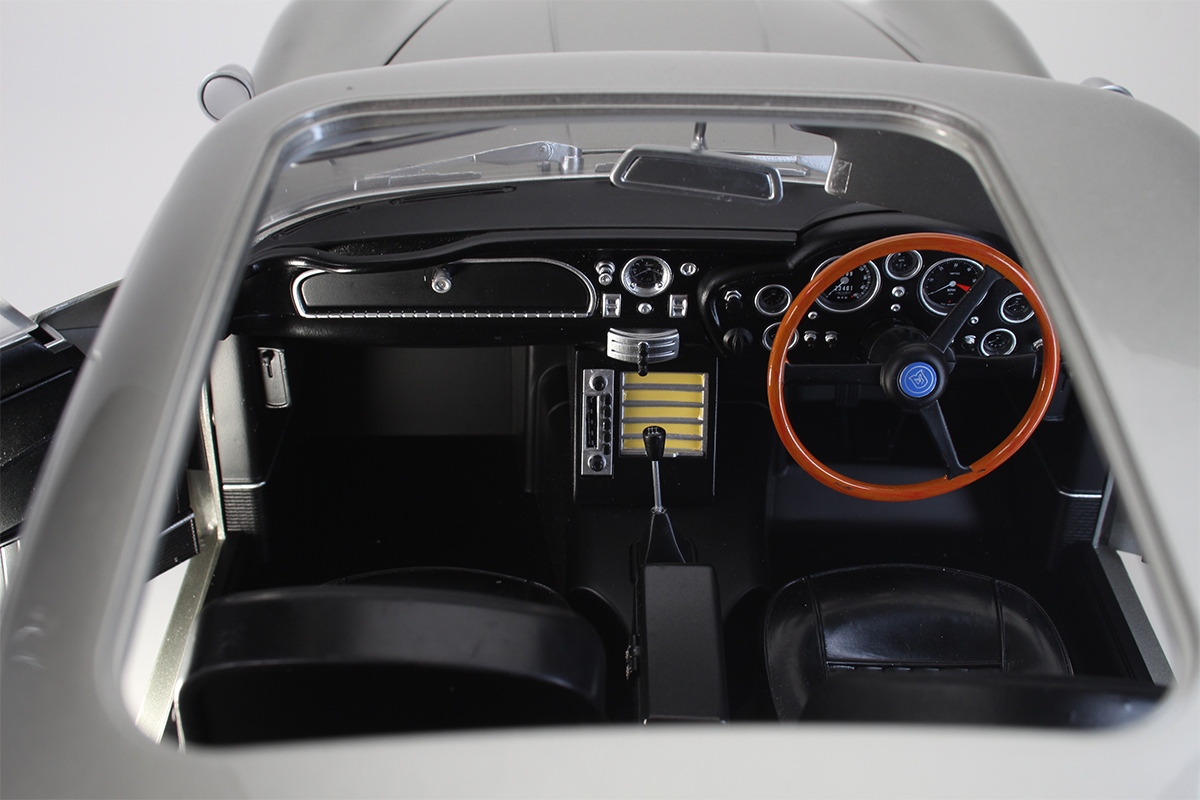 EJECTOR SEAT
Functioning passenger ejector seat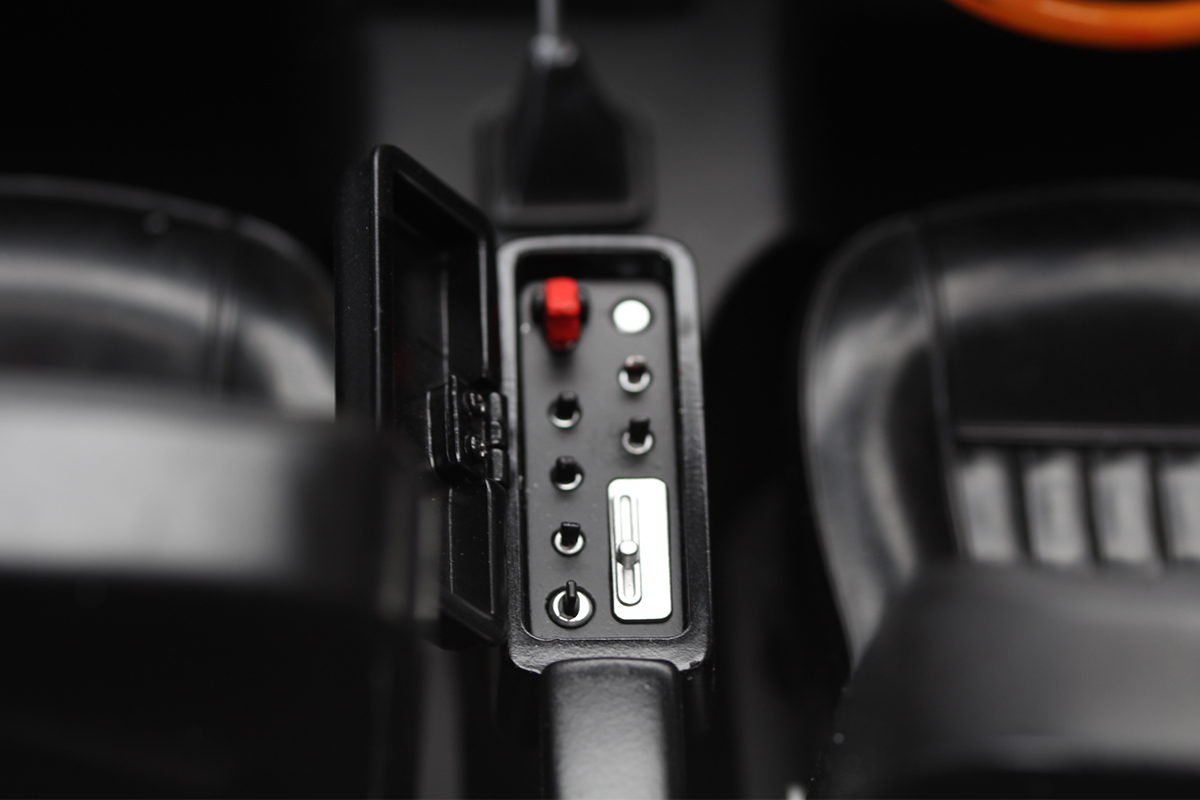 COMMAND CONSOLE
Flip the console lid to see the defence mechanism controls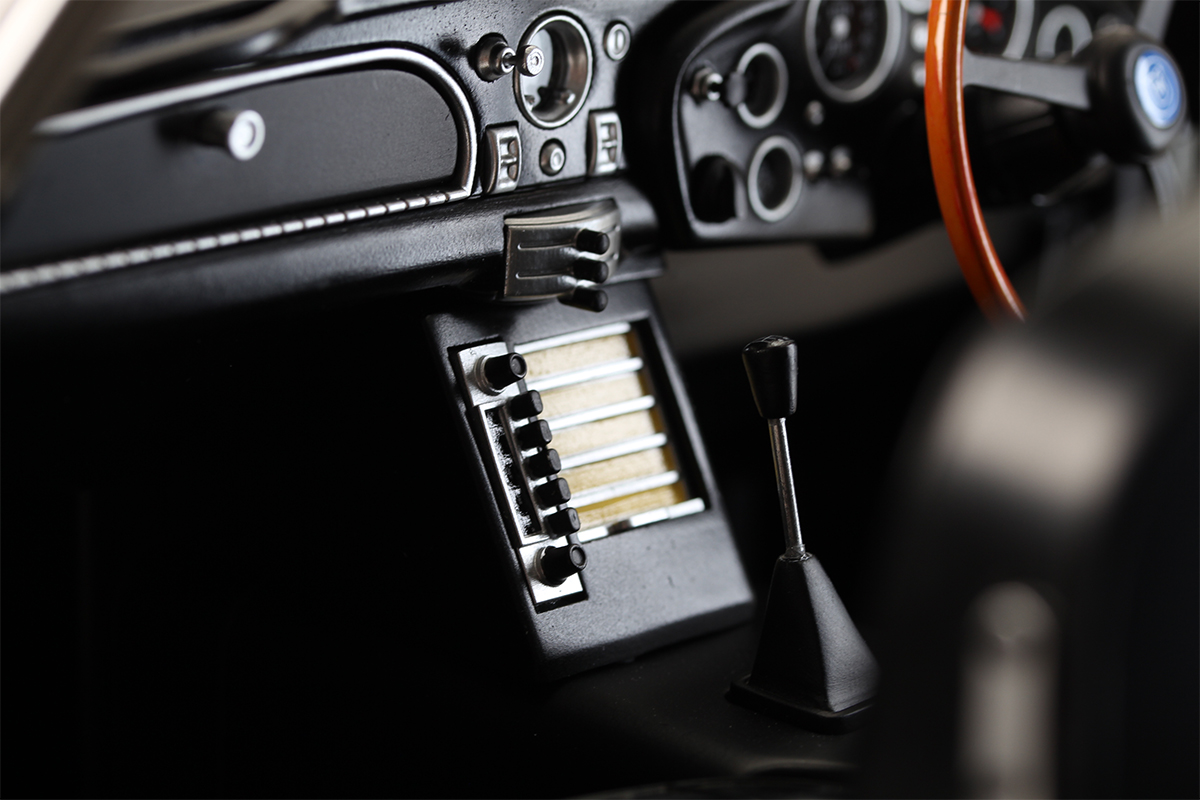 TRACKING SYSTEM
007's tracking system is hidden behind the sliding grille and is illuminated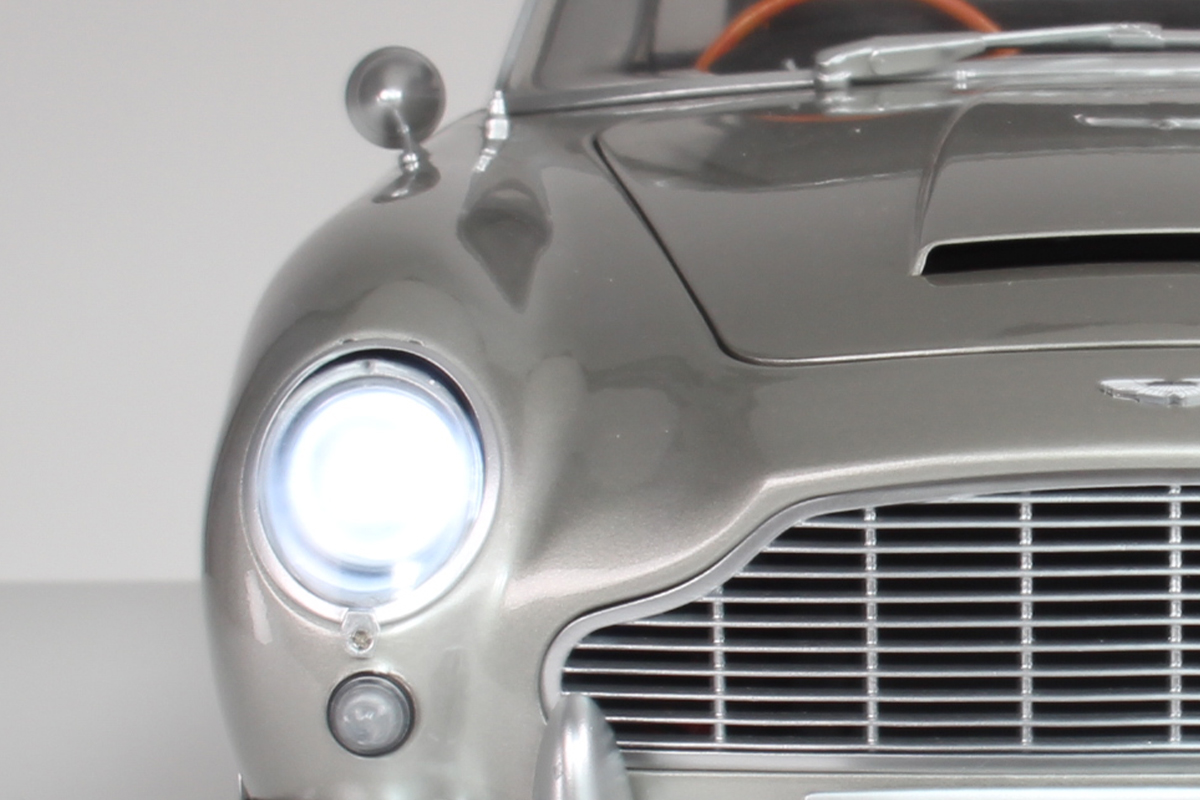 LIGHTING
Front and rear lights function, plus brake lights
VIDEO OF MINIGUNS
Showcasing the sounds, light and rotation of the miniguns
VIDEO OF LICENCE PLATE
You receive a choice of LED or static licence plates
Upgrade to the Collector's Edition
Enhance your James Bond Collection with an illuminated display plinth and plaque, protective display case and exclusive diorama from No Time To Die.
Each of our 007 models will have a movie-specific display case to show and protect your museum-quality model.
The background photograph used is from the official movie image library!
• Acrylic display case with black-painted wooden base
• High-quality, official movie image print in background
• Additional bespoke display plinth for the DB5
• Movie-inspired terrain image under car
• Illuminated No Time To Die logo
• Illuminated Agora Models logo
• Metal Specification-plaque
• Numbered Certificate of authenticity
• Price includes Packs 1-3
Your buying options
When you place your order we will send your first pack with the first stages of your kit to build your model. Following this, you will be sent another pack every month for 11 months. You will be charged monthly.
(S&H cost per pack: USA $9.99; Canada & Mexico $19.99)
We ship worldwide. Your order will be in US$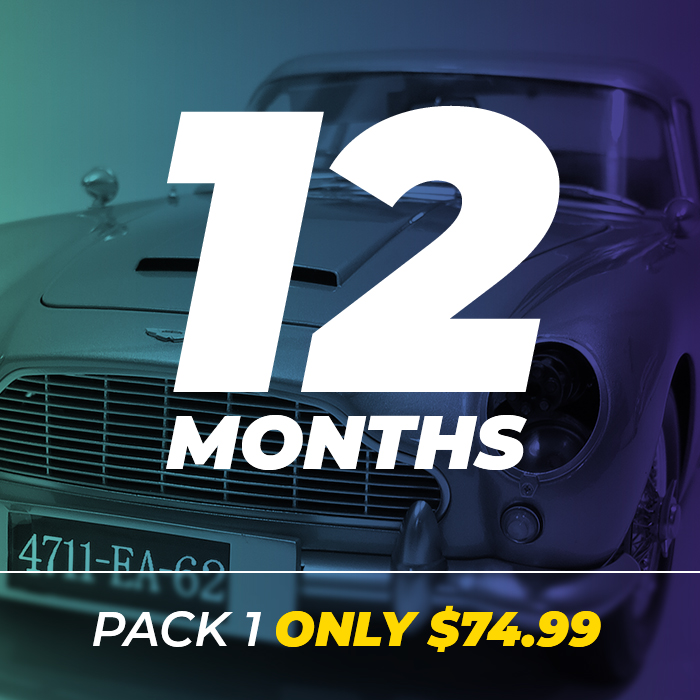 PACK 1 ONLY $74.99
then $149.99 per month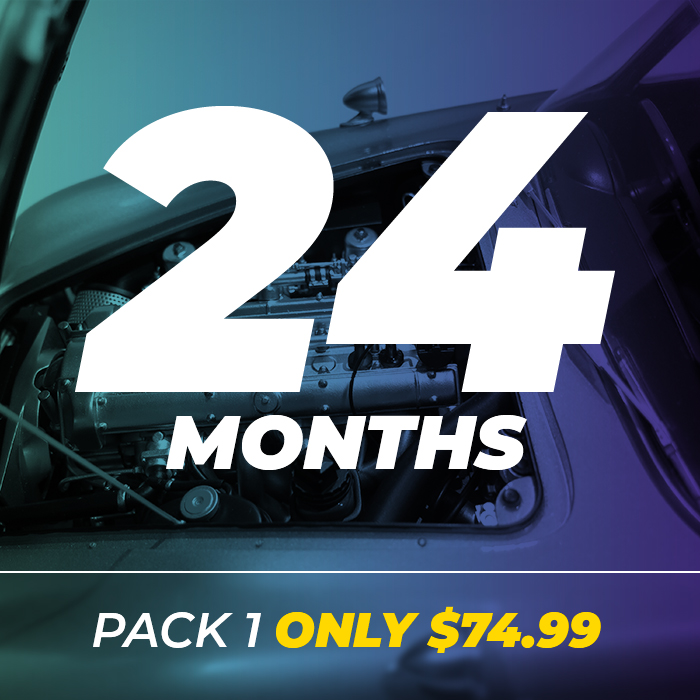 PACK 1 ONLY $74.99
then $79.99 per month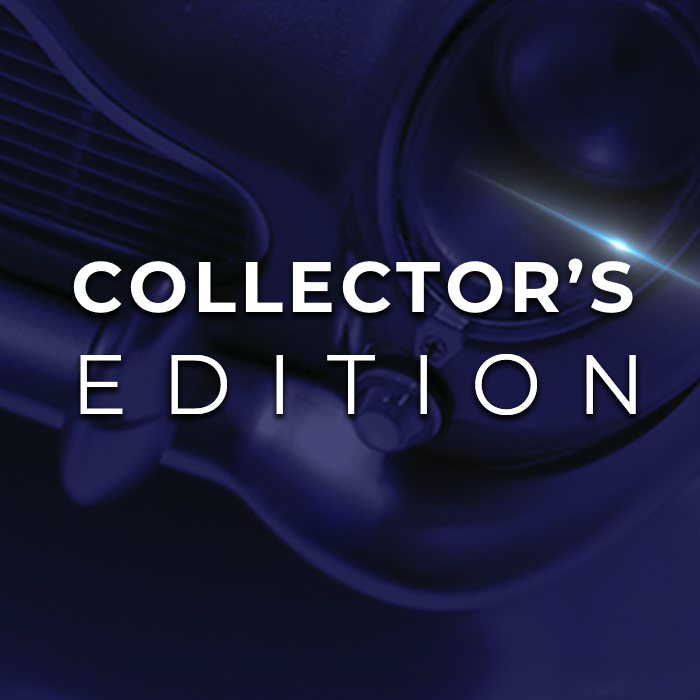 COLLECTOR'S EDITION
+ Packs 1-3 : $899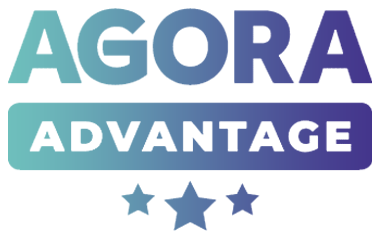 FREE PACK
Each time you complete an Agora model you qualify for a complimentary Pack 1 of your next model.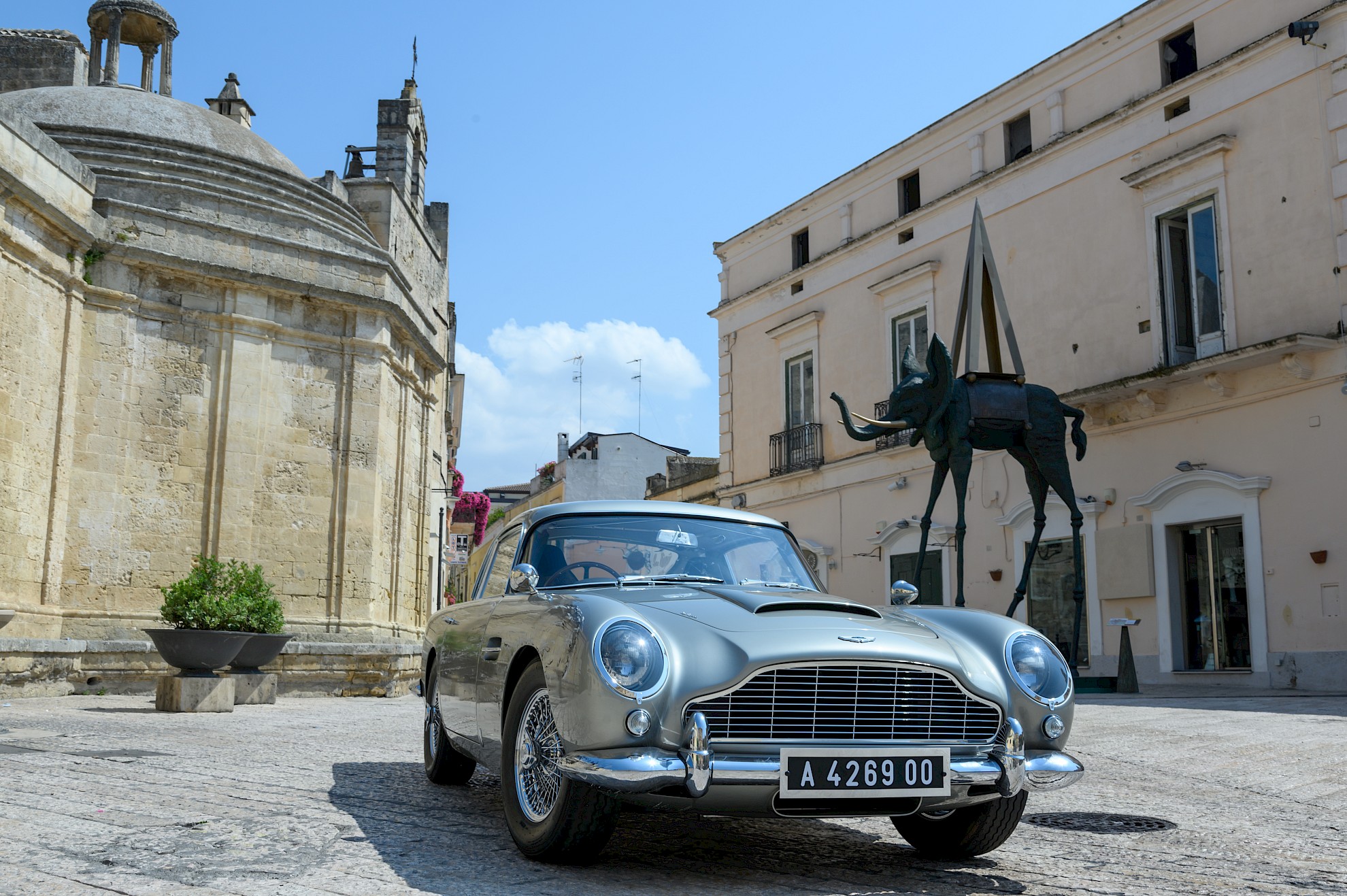 Aston Martin DB5 History
Produced between 1963 and 1965, the Aston Martin DB5 was the successor to the DB4. Compared to the earlier DB2, DB2/4, and DB Mark III, the 1958-1963 DB4 set an aesthetic for Aston Martin that continues to this day –
elegant design incorporating powerful performance within.
When it came time to replace the DB4, Aston Martin evolved the top-of-the-line model, the DB4 Vantage, into the new base model for the DB5. The all-aluminum engine had its capacity enlarged from 3.7 to 4 litres, achieved by increasing the bore to
96 mm. Fitted with three SU carburettors, like those in the DB4 Vantage, the DB5 produced 282 bhp with 280 lb-ft of torque, which propelled the car to speeds of 142 mph (228 km/h). A full synchromesh ZF 5-speed gearbox replaced the original four-speed manual gearbox, and the wheels were upgraded with Girling disc brakes and 15" tires. The standard equipment of the DB5 also included electric windows, reclining seats and full leather trim, while the magnesium-alloy body was built with the
Superleggera patent technique.
The DB5 would go on to become one of the most iconic British cars of all time, evident from its feature in 2013's "British Auto Legends" postage stamp issued by Royal Mail. While the saloon DB5 would cost £4175 on release, collectors today can expect to pay prices approaching £750,000 – or £1,000,000 for a model with some history behind it. With only an estimated 300 of the original 1059 cars on the roads today, the Aston Martin DB5 – one of the most famous cars in the world –
will remain a crown jewel in any collection.
Technical Specification
Car type: Grand tourer 2-door 2+2 coupé
Weight: 1468 kg (3236 lbs)
Dimensions: 4570 mm (180″) long, 1676 mm (66″) wide, 1320 mm (52″) high
Power: 282 bhp @ 5500 rpm
Torque: 280 lbs-ft (380 Nm) @ 4500 rpm
Engine type: DOHC Straight six, 3995 cc
Transmission: 5-speed ZF box or optional Borg-Warner 3-speed automatic
Layout: Front-engine, rear-wheel-drive
Top speed: 142 mph (228 km/h)
0–60 mph: 7.1 sec
No Time To Die
It's the first time four models of Aston Martin and Land Rover have appeared in a Bond film
Eight DB5 stunt replicas were built by Aston Martin for filming and two cars that also appear in GoldenEye, Tomorrow Never Dies, Skyfall and Spectre were used for close-ups
Above Vesper's grave in Matera there's a Latin inscription which says "what you are, I once was, and what I am you will be" – a clue to what happens to 007 at the end of the film
The stunt team used 8,400 gallons of fizzy drink on the streets of Matera in order to make the surfaces more sticky
for the car and bike chases
This is the first Bond film where you see Q's home
Guinness World Record
No Time To Die is the holder of a Guinness World Records title for the most high explosives detonated in a single film take – 136.4kg of TNT equivalent was used as part of the climactic finale