Optimus Prime
On its display base, this awesome model stands nearly 3 feet tall, and is made of die-cast metal resulting in an overall weight of approximately 28 lbs. The model includes an exclusive locking mechanism on the joints allowing you to fix Optimus Prime in a myriad of action poses!
---
Specification
Depth: 9" (230 mm)
Width: 15" (380 mm)
Height: 31" (780 mm)
(all above dimensions exclude display base)
Weight: 28 1/2 lbs approx (13 kg)
Material: Die-cast metal with ABS
Number of parts: 600 approx.
---
Features
Blue lit eyes with five animation settings
Functioning lights across Optimus Prime's body
Voice and effects sounds
Recordings of Peter Cullen from the original TV series and movie
Metallic paint
Fully posable model with articulated joints
Illuminated and removable Matrix of Leadership
Includes Blaster and Energon Axe (with lighting effects)
Articulated hands
Hidden & visible vehicle details (brakes, radiator)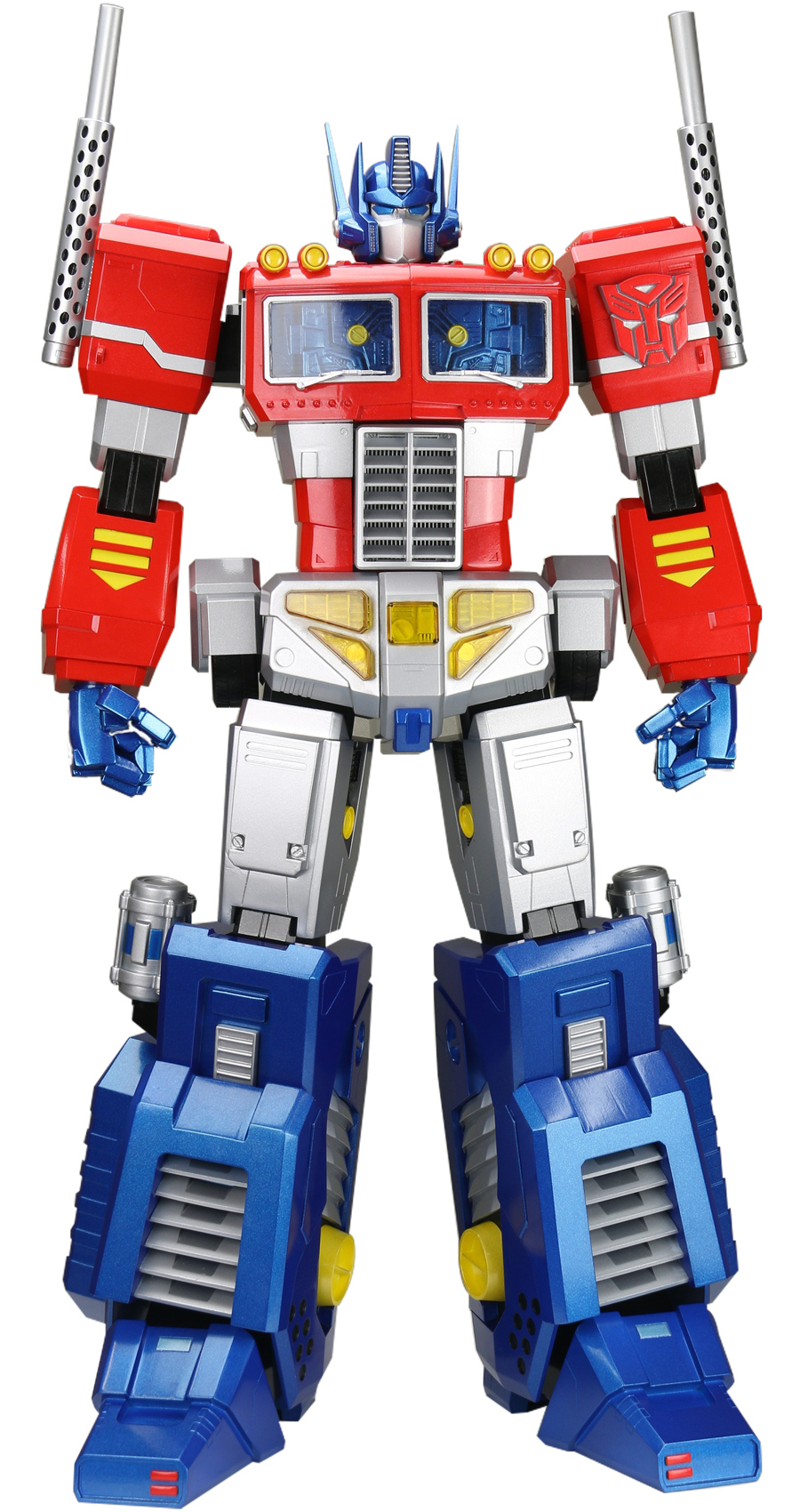 It's all in the detail
Outstanding detail you only get with a big-scale model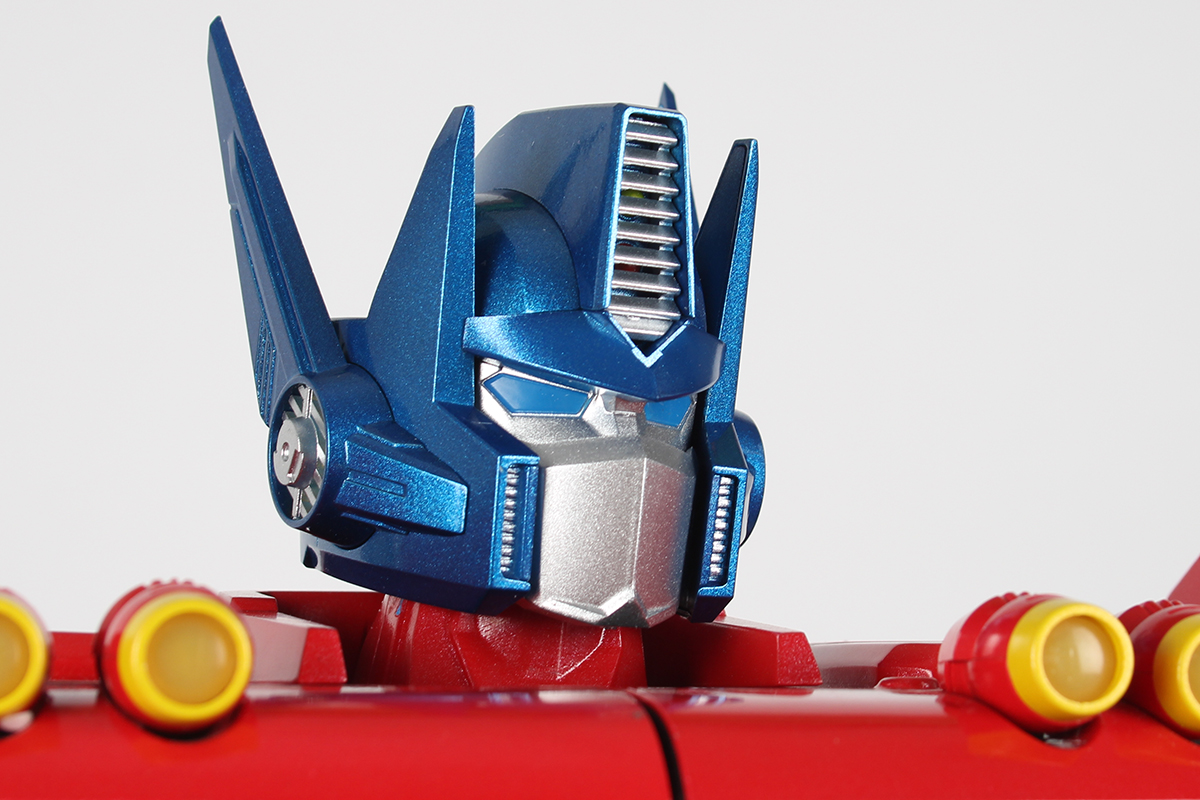 ICONIC FEATURES
Moveable head with faceplate that moves in sync with his speech, and eyes that light up with 6 settings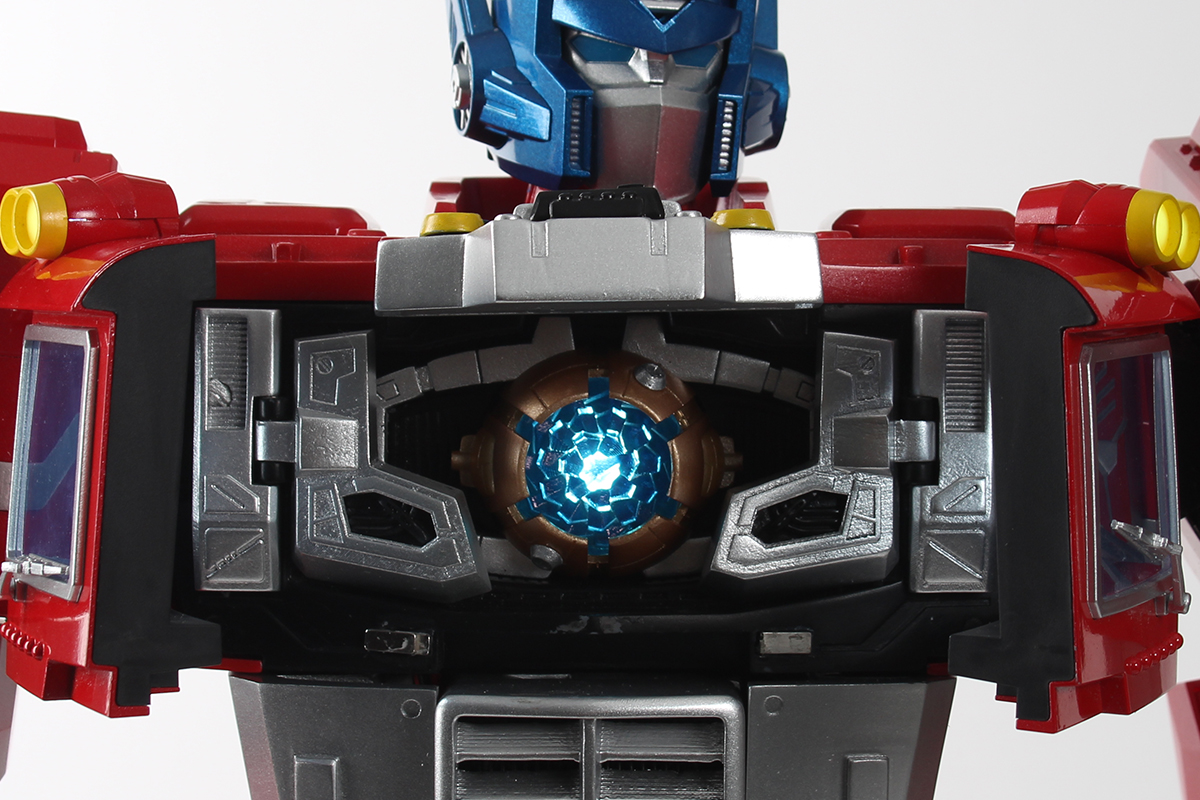 ILLUMINATING MATRIX
Two versions of The Matrix of Leadership: one in his chest is removable, another to hold in his iconic pose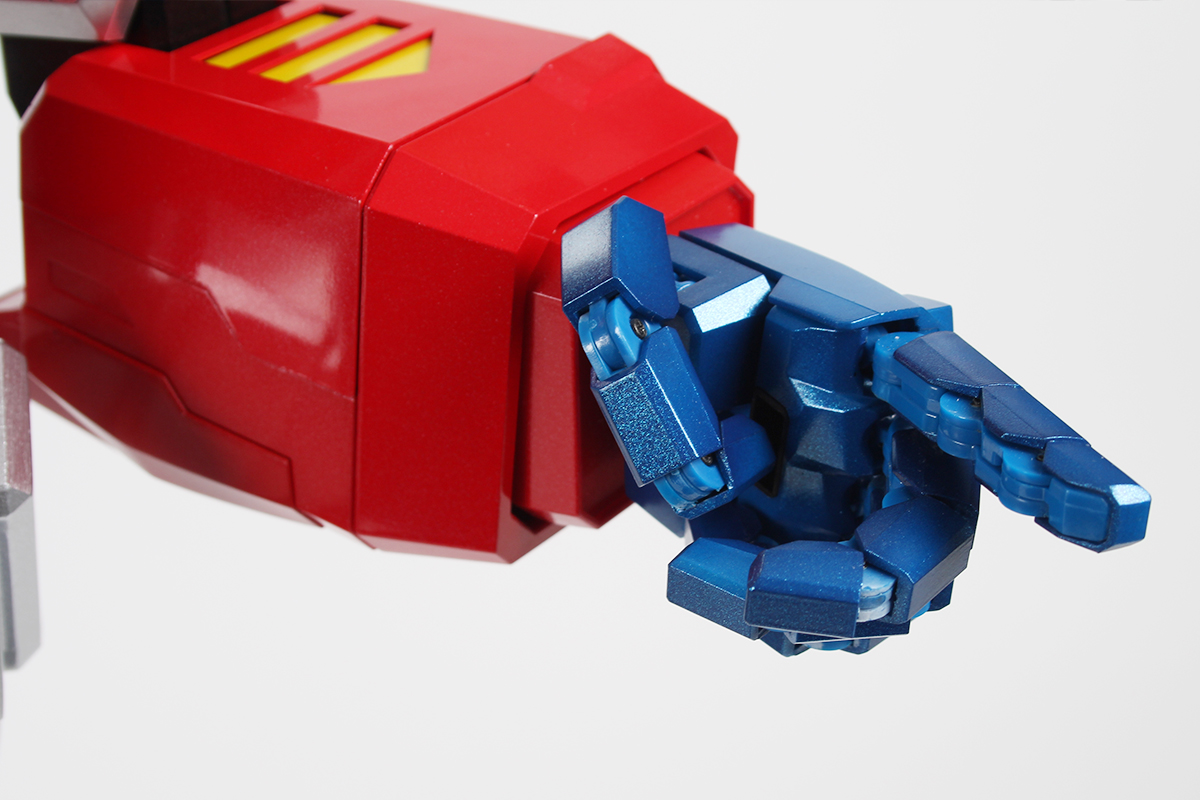 ARTICULATED HANDS
Ball-jointed wrist and multi-jointed fingers provide full articulation to grip, point and clench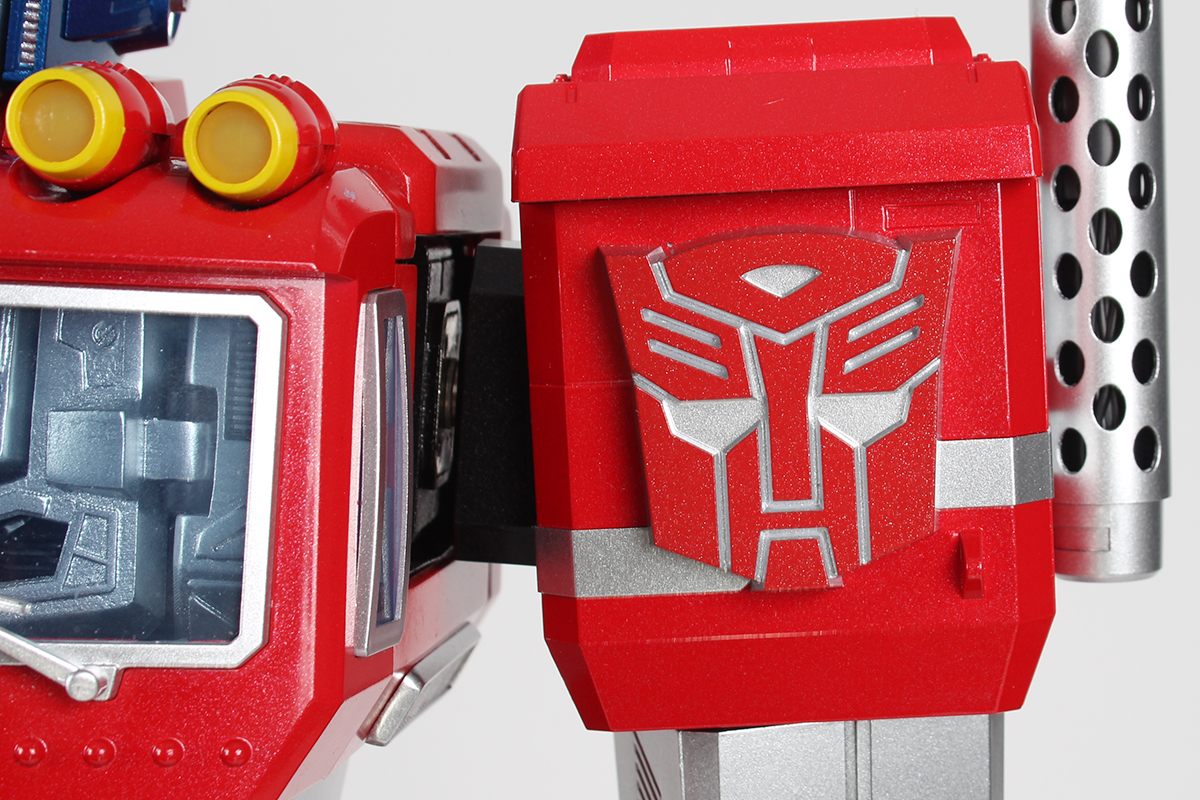 METALLIC PAINT
Metallic red and blue 'vehicle' paint plus metal and silver parts to highlight the extraordinary details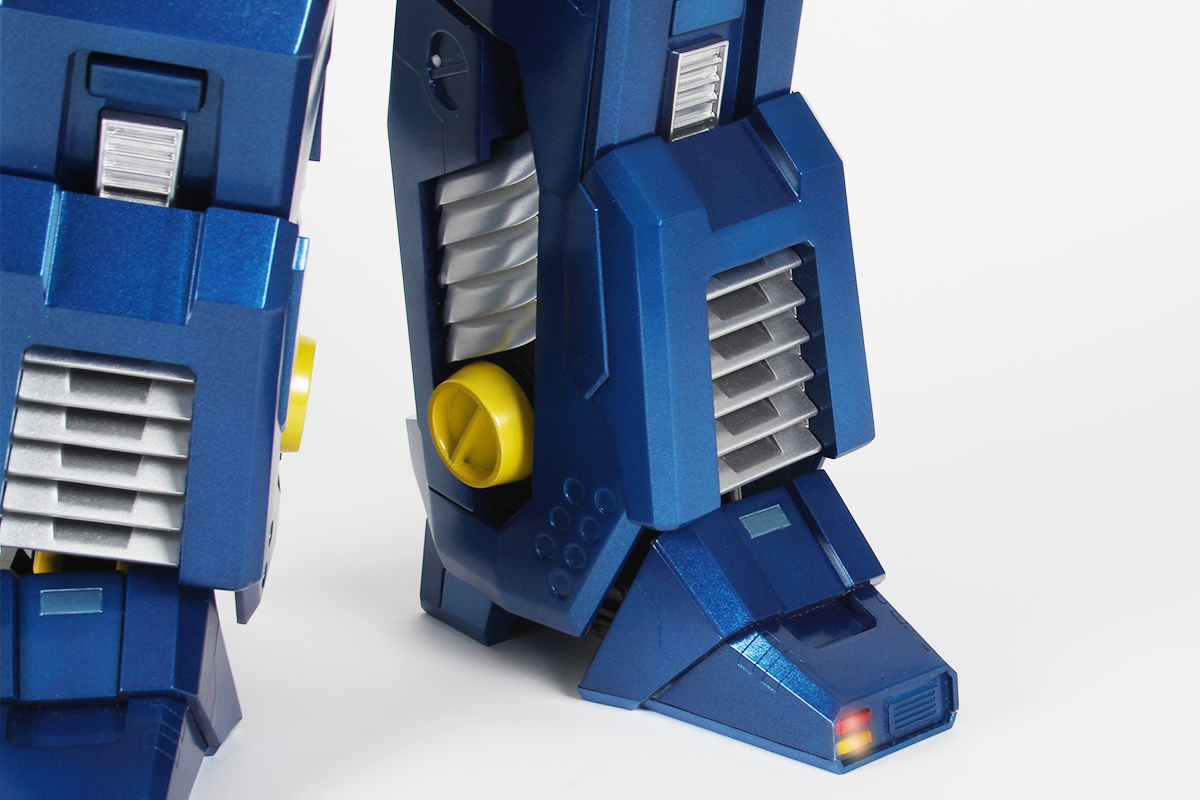 WORKING LIGHTS
Coloured lights in his feet and body all function with a full-beam/dipped beam feature in his shoulders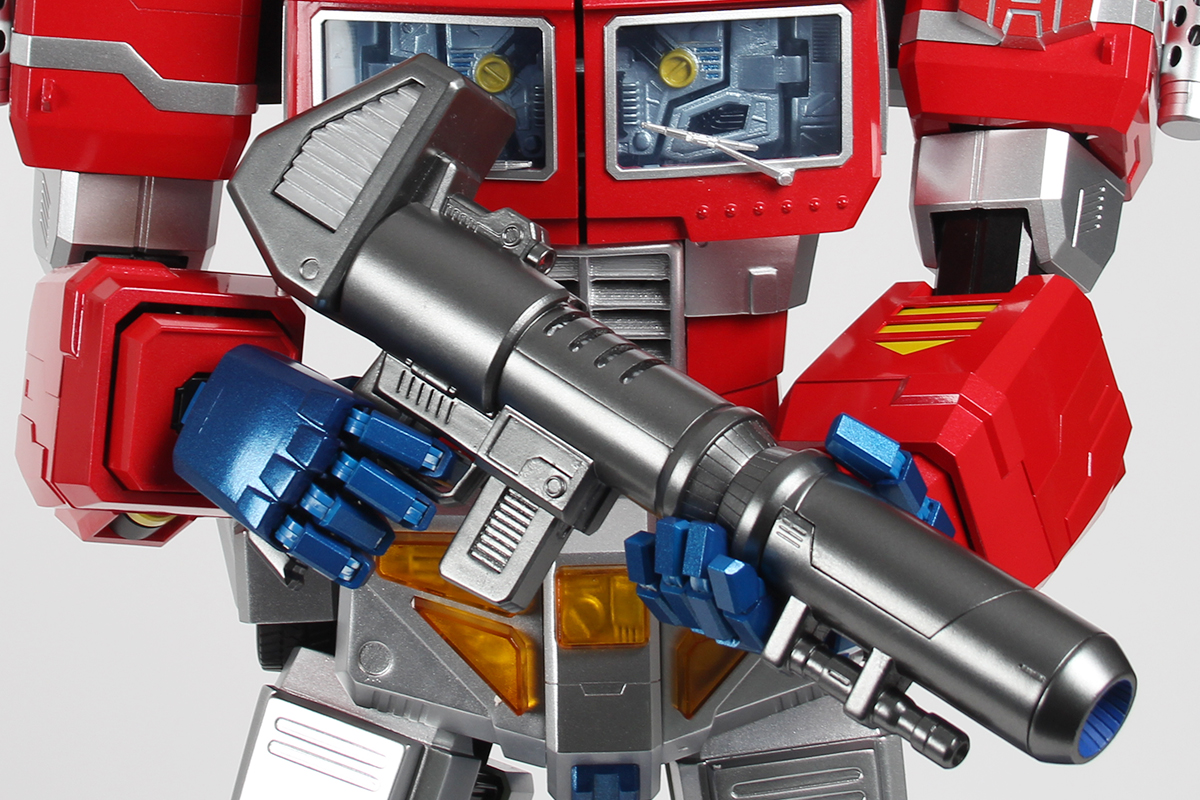 WEAPONS INCLUDED
Self-assembly blaster and Energon axe, including lighting effects, can be held or stored
Your buying options
When you place your order we will send your first pack with the first stages of your kit to build your model. Following this, you will be sent another pack every month for 11 months. You will be charged monthly.
(S&H cost per pack: USA $9.99; Canada & Mexico $19.99)
We ship worldwide. Your order will be in US$
---
Display Base
Add a Display Base to a 12-month plan for an extra $20.83 per month
(select the "+ Base" option to include this with your purchase)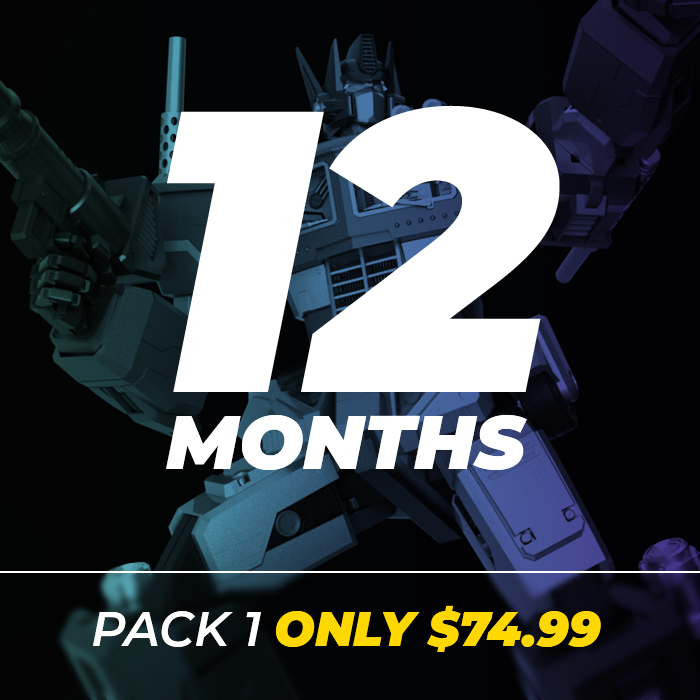 Pack 1 only $74.99
then $149.99 per month
Add a Display Base for an extra $20.83 per month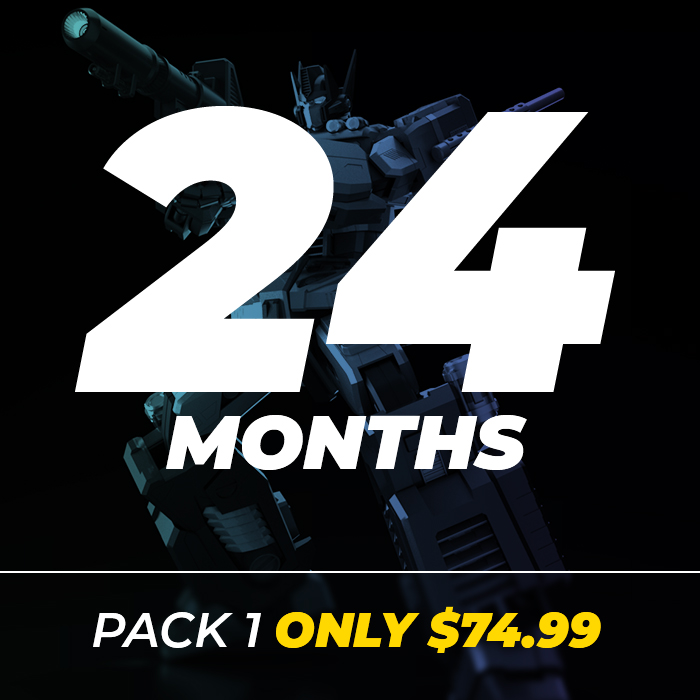 Pack 1 only $74.99
then $79.99 per month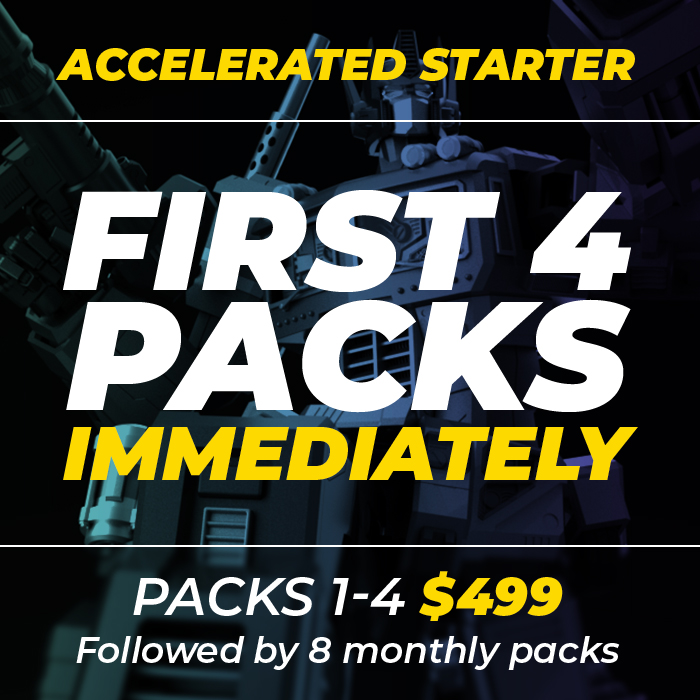 PACKS 1–4 – $499
then $149.99 per month.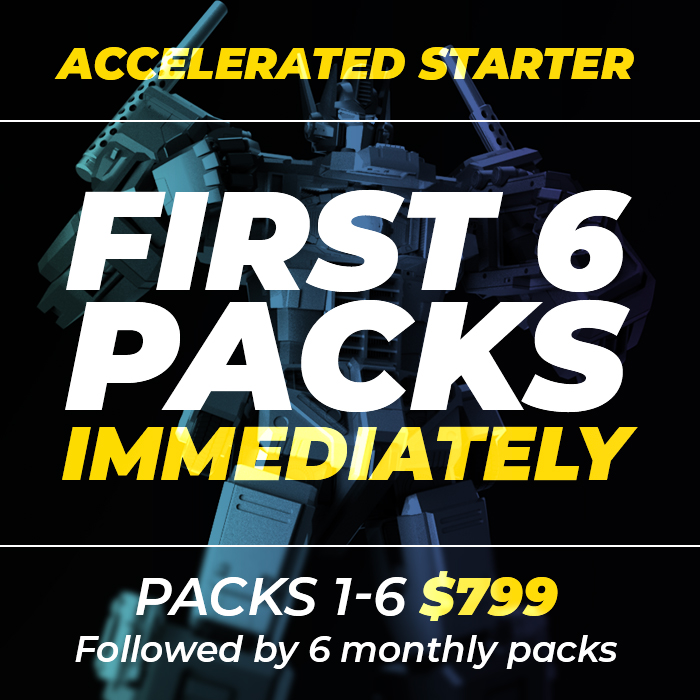 PACKS 1–6 – $799
then $149.99 per month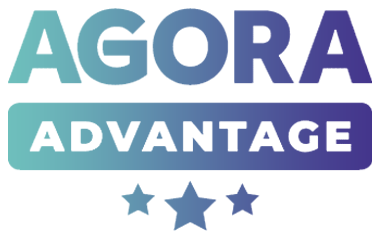 FREE PACK
Each time you complete an Agora model you qualify for a complimentary Pack 1 of your next model.