1965 SHELBY COBRA 427 SC
One of 31 Competition cars from 1965 that became Semi-Competition, this model replicates every detail of the original Semi-Competition Cobras. Starting out as full Competition models, but denied FIA approval for the 1965 racing season, the 427 Semi-Competitions were completed as street cars, suitable for road and racing and marketed as the fastest production cars in the world.
The Cobra is a Carroll Shelby classic, described as a "delightfully mad idea made even madder: taking the ferocious 289 Cobra… and upgrading it with a massive 427".
Specifications & Features
Your exquisitely detailed 1965 Shelby Cobra 427 S/C model
The original Semi-Competitions retained the oil cooler, riveted hood scoop, flared fenders, side exhausts, dual lightweight batteries, 42-gallon fuel tank, and external fuel filler of full Competition models.
They were insanely, brutally quick, faster than many full-bore racing cars of the period, and can rightfully be considered the ultimate Street Cobra.
Now you have the opportunity to build and own this extraordinary performance car.
Specification
Scale: 1:8
Material: Body and chassis made from zamak metal
Length: 500mm (20")
Width: 230mm (9")
Height: 140mm (5.5")
Number of parts: 430
Features
Functioning headlamps and taillights
Engine sound when the accelerator pedal is pushed
Stop lights go on when brake pedal is pushed
Steering wheel operates front wheels
Functioning, lockable, hood and door latches
Opening fuel-filler cap
In Shelby Guardsman Blue and LeMans white stripe competition livery
Replica Halibrand wheels and Goodyear tyres
It's all in the detail
Outstanding detail at 1:8 scale
The Shelby Cobra Illustrated book
FREE with all purchases of this model
A beautiful 'coffee-table' book, with stunning images captured by renowned photographer David Newhardt.
The book uses 'lay-flat' technology to avoid the spine fold interfering with the photographs.
Upgrade to the Limited-Edition

Collector's Pack
To celebrate the exclusive launch of this legendary Shelby classic, in addition to the standard 1:8 model, Agora Models are offering Limited Edition Shelby Cobra 427 S/C Collector's Packs
(strictly limited to 427 worldwide).
Your unique limited edition personalised display stand
Your Special Edition 1965 Cobra 427 S/C comes on this beautiful, show quality stand, featuring the iconic Shelby and Cobra Snake logos. As part of a limited production run, your display stand will be individually numbered 1–427
(You have the option to choose your limited-edition number).
-SOLD OUT-
Your buying options...
When you place your order we will send your first pack with the first stages of your kit to build your model. Following this, you will be sent another pack every month for 11 months. You will be charged monthly.
Alternatively, you may choose a Full Kit, Accelerator or the 24-month plan
click here for more details.
(S&H cost per pack: USA $9.99; Canada & Mexico $19.99)
We ship worldwide. Your order will be in US$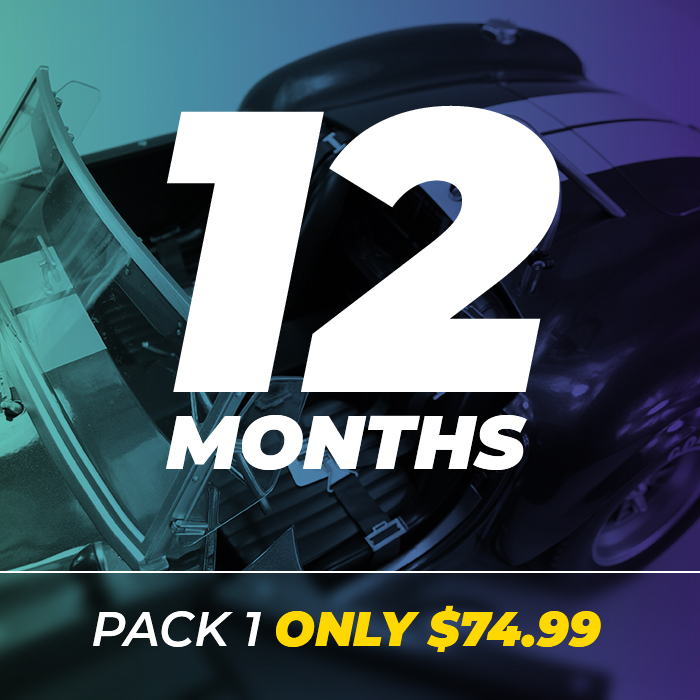 Pack 1 only $74.99
then $149.99 per month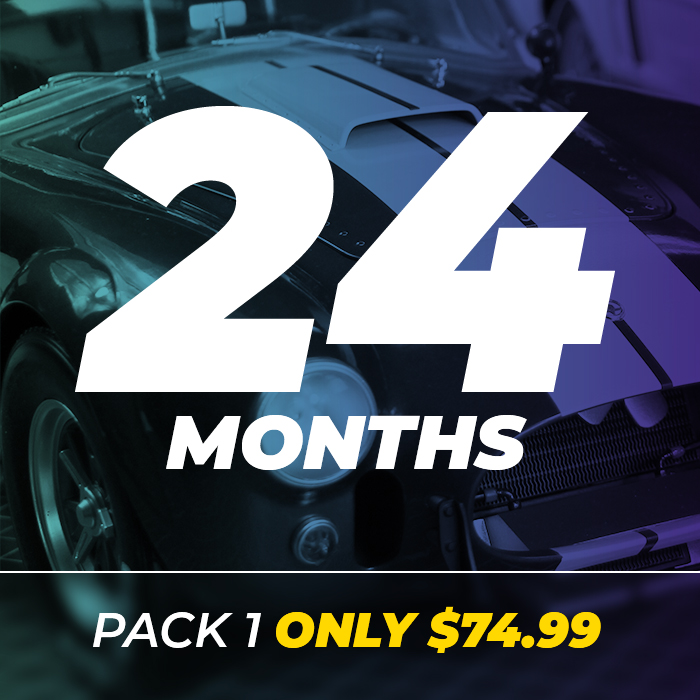 Pack 1 only $74.99
then $79.99 per month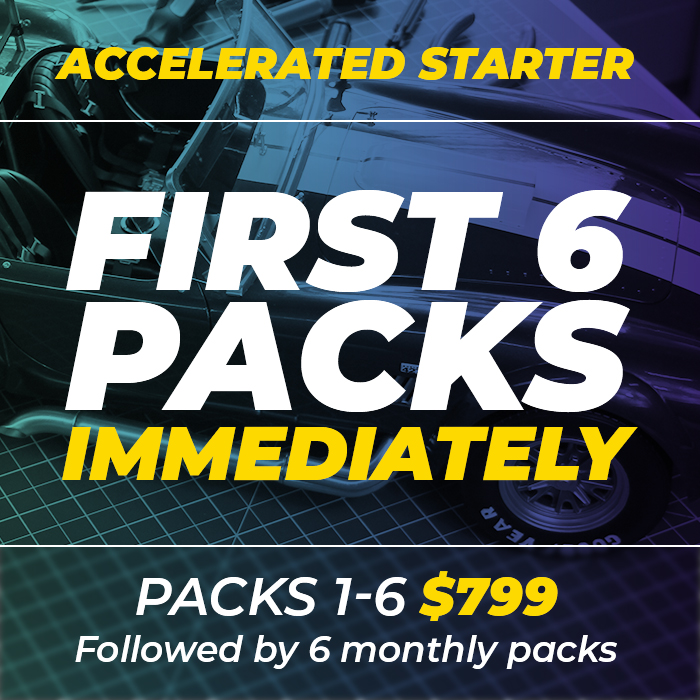 Packs 1–6 – $799
then $149.99 per month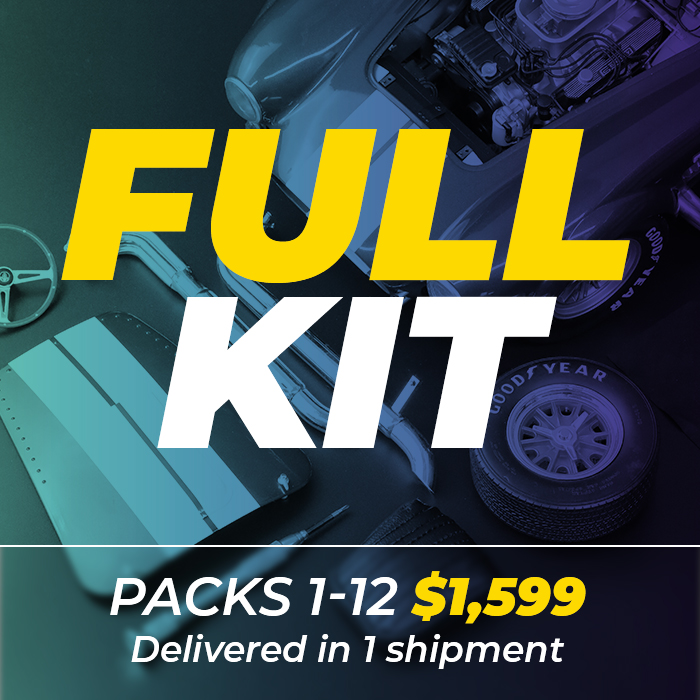 Packs 1-12 only $1,599
Get the Full Kit!
Packs 1–5 – $825
then $169.99 per month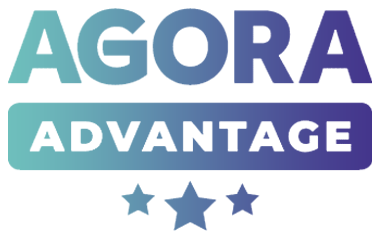 FREE PACK
Each time you complete an Agora model you qualify for a complimentary Pack 1 of your next model.
The 1965 Shelby Cobra 427 S/C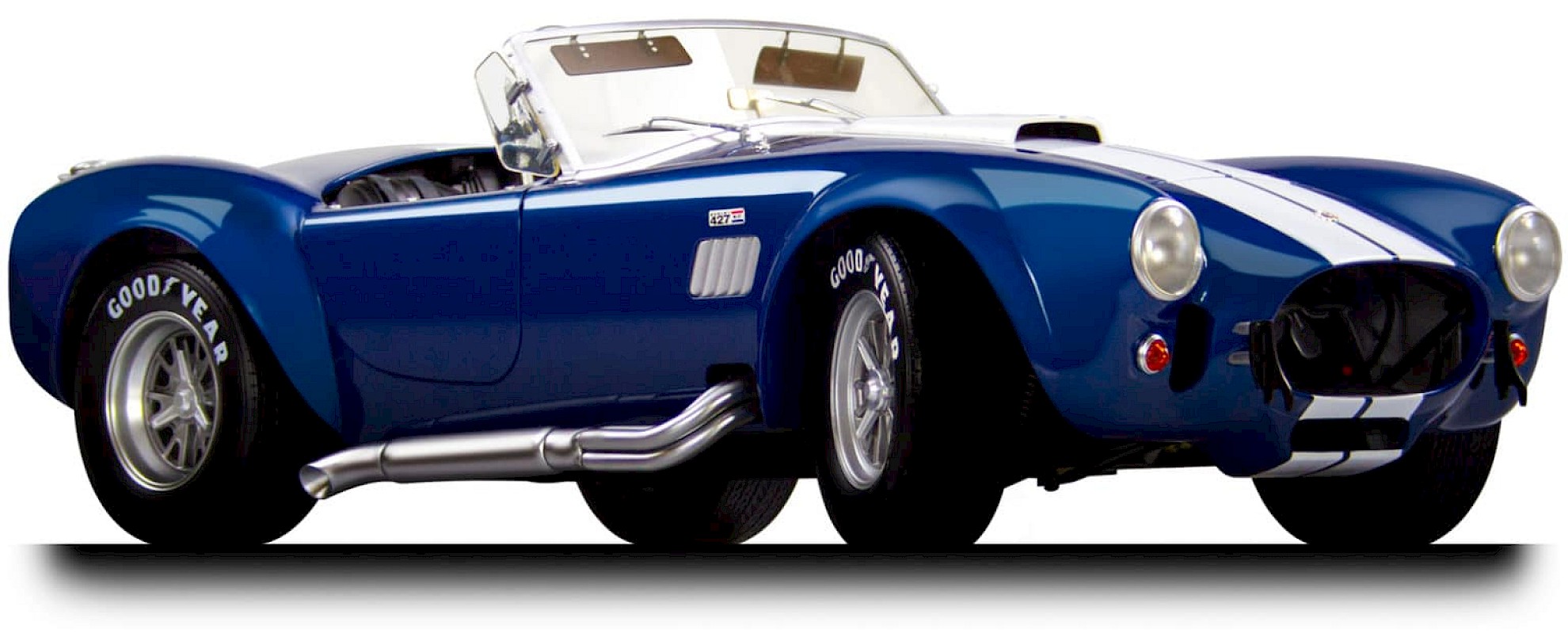 Cobra 427 History
Carroll Shelby dreamed of a special kind of sports car. He was a racing driver who took his dream forward. Having retired from racing, he persuaded British sports car specialist AC Cars to build his car, and US industry giant the Ford Motor Co. to fund it. Its name also came to him in a dream – Cobra.
As Bristol engines were no longer available for British manufacturer AC's Ace, Shelby spotted an opportunity to fulfil his dream. He would fly the chassis to his works in the US and complete it using a Ford engine.
The Cobra was conceived as a road car – the 289, and the vast majority were sold as road cars, but it was the racing element that underpinned everything else.
The Cobra 289 was a hugely successful racing car. By mid-1963, against strong opposition, 289 Cobras had won everything worth winning in US racing and were virtually unbeatable in SCCA and USRRC Production racing. However, Shelby harboured a burning desire to beat Ferrari on the big stage, in the Sports Car Manufacturers Championship.
Despite their success on small US tracks, the European-style tracks presented a bigger challenge. The Cobra roadster simply wasn't fast enough in a straight line to beat Ferrari.
Ken Miles, racing driver and engineer who worked with Shelby, had his eye on Ford's 427 NASCAR engine as the 'Ferrari-beating' solution. However, the power and torque of this monstrous engine were more than the 289 chassis could handle. Ford's engineering department assisted Shelby in redeveloping the Cobra platform to accommodate the V8, and the new, coil-spring chassis was built by AC in Thames Ditton.
The 427 looked essentially like the 289: the doors, boot and bonnet were the same, but it was longer, wider and had noticeably flared fenders to accommodate larger wheels and tyres. The nose was re-profiled to include a bigger main grille opening, and there was a separate scoop below the grille for the oil-cooler on Competition cars.
Shelby commissioned the first 100 427s as Competition cars to qualify for FIA acceptance into the 1965 GT category. When FIA inspectors arrived at Shelby's premises to inspect the cars, only 51 of the requisite 100 had been completed. Homologation was denied.
Production of 427s continued as road cars.
Of the 51 Competition cars completed for the 1965 GT championships, 16 were sold to private owners to campaign in SCCA production racing. Shelby kept back enough of the remaining cars for the 1966 season 'GT Production' class.
By mid-1965 Shelby had a yard of around forty unsold 427 Cobras which could not be sold or raced.
Charles Beidler, Shelby's Eastern Sales Manager, came up with a solution: to complete the rest of the Competition cars to a slightly milder specification and advertise them as the fastest production cars in the world – retaining the oil cooler, riveted hood scoop, flared fenders, side exhausts, dual lightweight batteries, 42-gallon fuel tank, and external fuel filler of full-Competition models. Windshields were fitted and the engines were detuned. They were still insanely, brutally quick, faster than many full-bore racing cars of the period, and can rightfully be considered the ultimate 'street' Cobra.
Thus was born the 'Semi-Competition' 427 Cobra. Twenty-nine of the original batch were sold as 427 S/Cs.
Record Breaker
The first car to be called a Semi-Competition was CSX3015, owned by Shelby himself and eventually coming to be known as one of two 'ultimate' Cobras. Starting life as a competition roadster and being reclassified as a Semi-Competition, the car was, in essence, a street legal race car, using mufflers, a windshield, and bumpers to make it pass the requisite testing needed for it to be taken on the road, but the rear end, brakes, and headers were left unchanged.
Chosen to be made the "Cobra to End All Cobras", what CSX3015 is most notable for is the two-stage Paxton Superchargers that were placed on an experimental Edelbrock intake, and Ford T6 superduty three-speed automatic transmissions. This Super Snake Cobra quoted an output of 800 horsepower; recorded 0–60mph in 3.8 seconds, 0–100mph in 7.9 seconds, and a standing quarter mile in 11.9 seconds with a terminal speed of 116mph (186.5km/h).
Shelby made another S/C with the same engine, creating another Super Snake from CSX3303, giving it to his close friend Bill Cosby. Barely able to control it, Cosby sent it back to his friend, after which different sources provide conflicting accounts of CSX3303's fate.
Shelby's personal car, CSX3015 however, was used as his personal car for many years until in January 2007 the ex-Shelby 'Super Snake' was sold at a Barrett-Jackson auction for $5.5 million. At the time, it was the most expensive car auctioned that was built in the United States.
Technical Specification
Car type: Two-seater sports roadster
Kerb weight: 975 kg (2,150 lbs)
Dimensions: 3.96 m (155.9 in) long, 1.72 m (67.7 in) wide, 1,24 m (48.8 in) high
Wheelbase: 2.286 m (90 in)
Power: 550 bhp
Torque: 640 Nm
Engine type: Ford Big-Block 427 V8
Displacement: 6.98 cc (427 cu in)
Transmission: Ford 4-speed manual
Layout: front, longitudinally mounted
Top speed: 165mph (265km/h)
0-100km/h: 4.5sec
0-400m: 12.2sec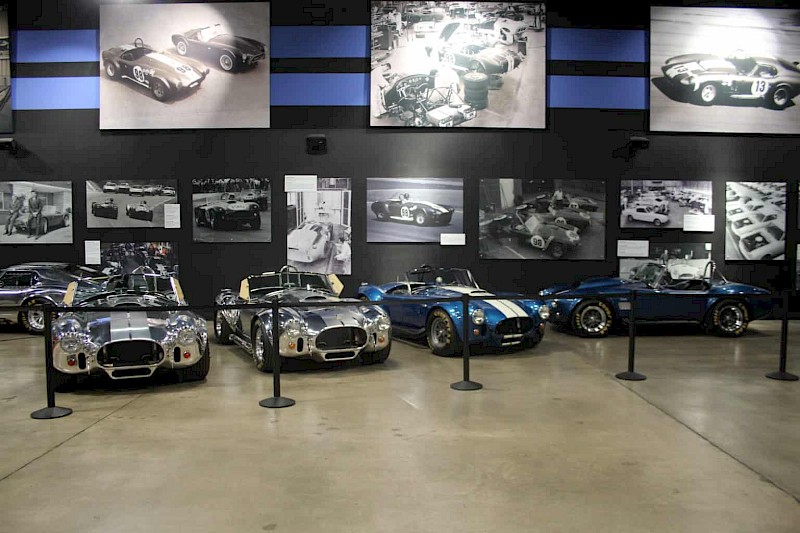 Cobras at the Shelby Heritage Centre, Las Vegas. Taken on our visit in 2019.
Watch this short film that charts the US racing successes of the Shelby Cobras in 1963, their first year of serious competition.