THE BISMARCK
Agora Models is delighted to bring a 1:200 scale model of the legendary battleship Bismarck, from May 1941, to modelling fans – anywhere in the world!
With the hull and railings made from die-cast metal, decks and superstructure a combination of metal and plastic; this scale model is packed with intricate details including motorized gun turrets and anchor, and functional search lights. There's also a removable panel revealing decks and bulkheads with a turbine compartment, longitudinal anti-torpedo bulkheads and transverse ribs.
All components are already painted in historically accurate detail making this 1.25 metre-long model suitable for beginners and experts.
Specifications & Features
Your exquisitely detailed model of the BISMARCK
Bismarck was a formidable, state-of-the-art battleship; the largest, most powerful warship in maritime history. At 820 ft (the length of three football pitches), it was almost as long as the Titanic, but was 30 ft wider and so heavily armored it weighed twice as much. Each barrel of its 15" guns weighed 250,000 lbs that could destroy a ship over 15 miles away. The side armor was an advanced formula Krupp steel, 15" thick. Bismarck was a fierce predator – fast, deadly and considered unsinkable.
Now you have the opportunity to build this fearsome battleship.
Specification
Scale: 1:200
Materials: hull: die-cast metal; decks and superstructure: plastic and metal; railings: metal
Length: 125.2 cm (over 4 ft !)
Width: 18 cm (8″)
Height: 25 cm (10″)
Number of parts: 1,900 approx.
Features
Motorized, rotating gun turrets with guns that can be raised or lowered, plus radar housing, all operated by infrared remote control.
Seven search lights, bridge lighting and red and green port and starboard indicators, plus bow and stern lighting
Arado AR 196 aircraft ready-to-go on catapults
Illuminated admiral's bridge
Rotating propellers
Rudders and anchors that move by remote control
Sound of the ship's foghorn and gunfire from the artillery
Open hull section giving a clear view of the port turbine compartment
It's all in the detail
Exclusive motorized features & electronics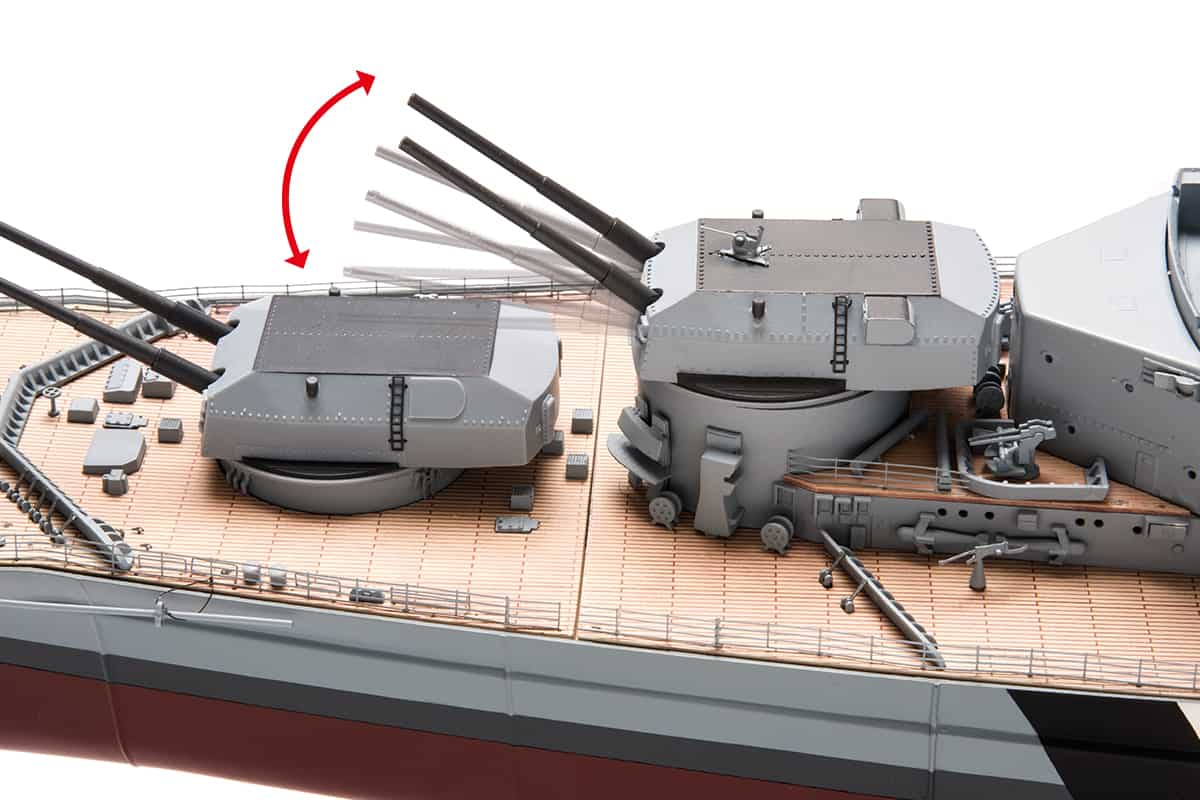 HEAVY ARTILLERY
The four 38cm gun turrets are controlled by remote control.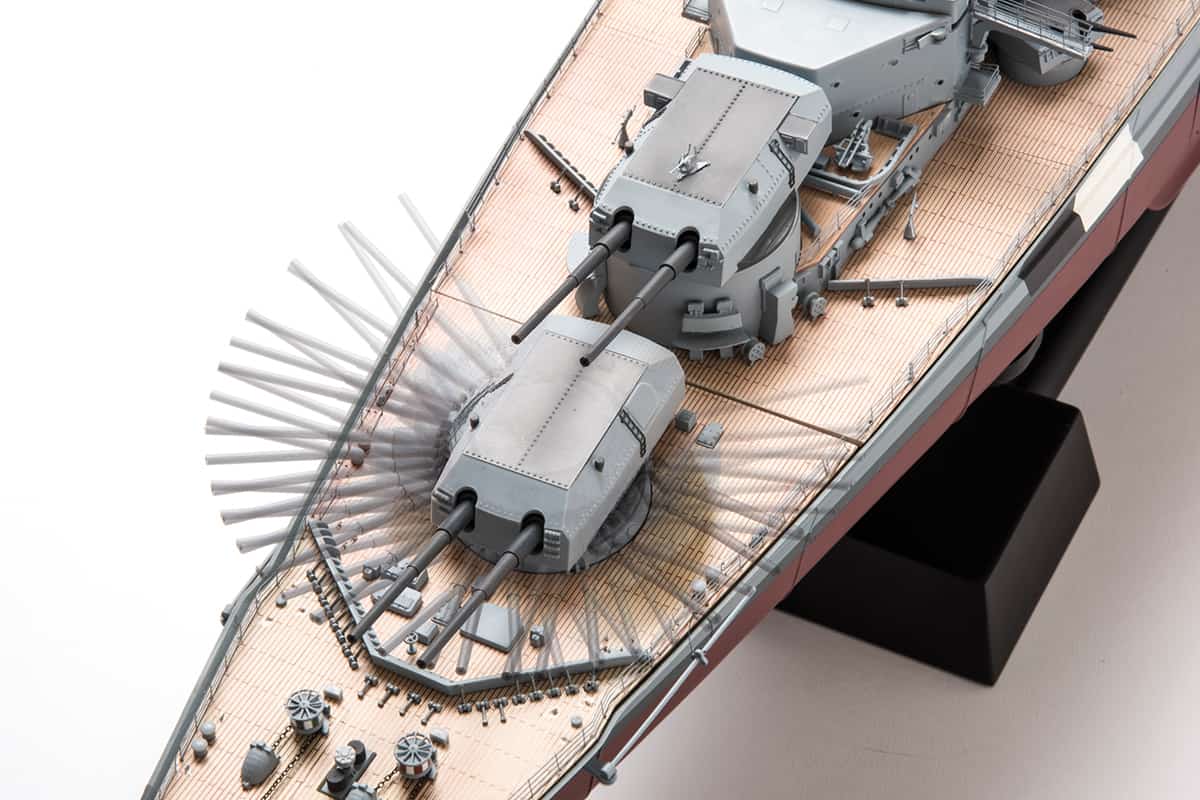 ROTATING TURRETS
The turrets rotate and the guns can be raised or lowered.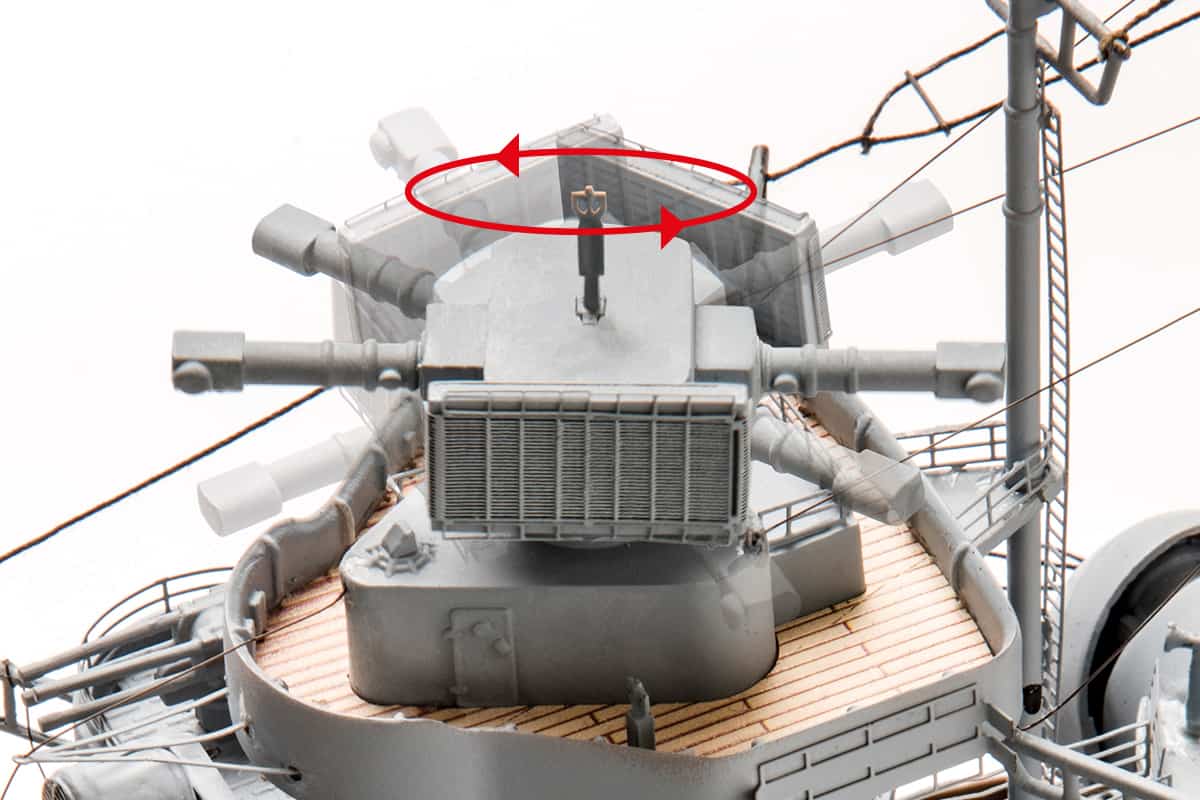 CONTROL TOWERS
The radar housing on the control stations rotates at the touch of a button.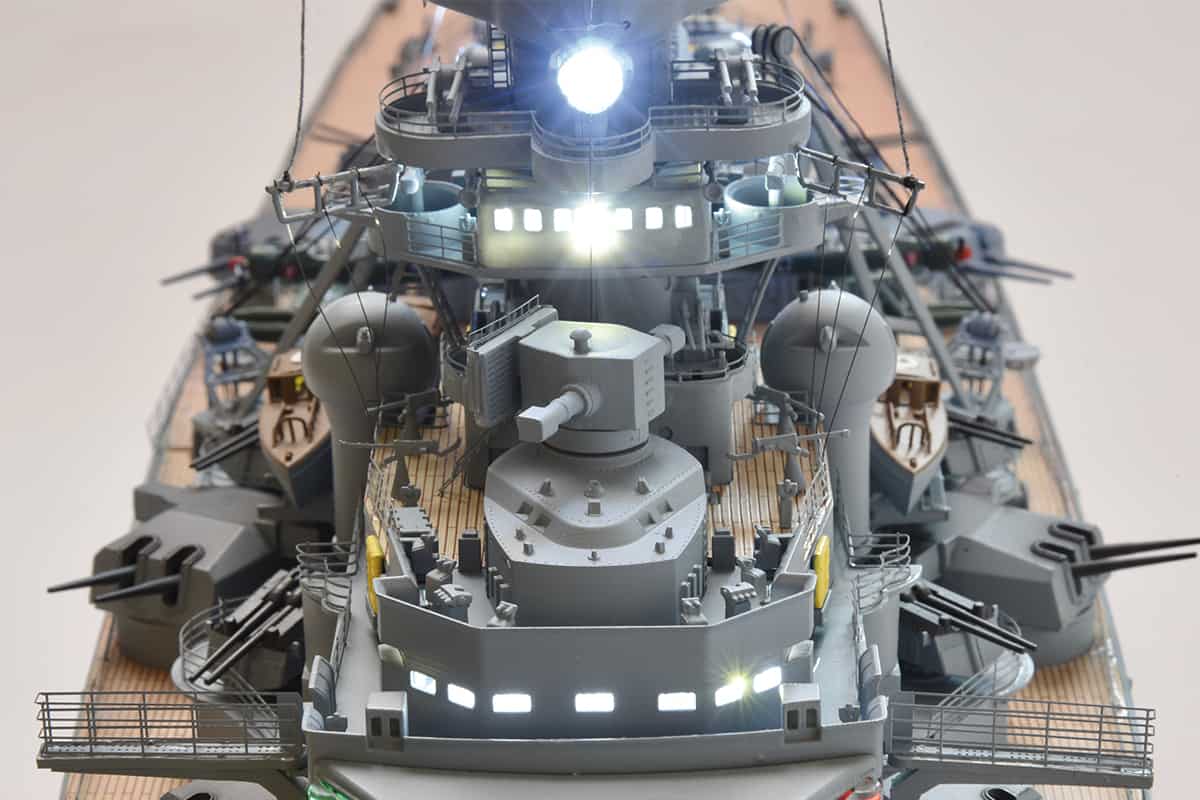 BRIDGE
High up on the foremast, the admiral's bridge is illuminated.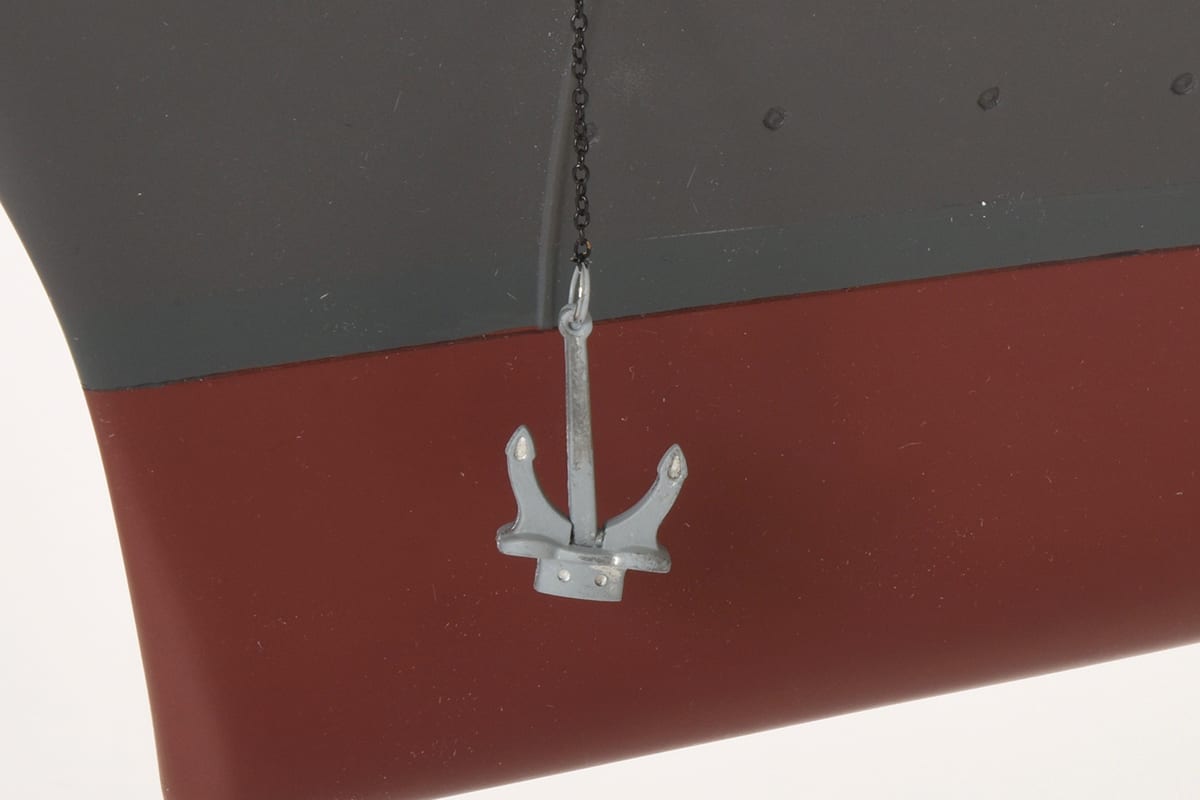 ANCHORS
The anchors can be lowered or raised at the touch of a button!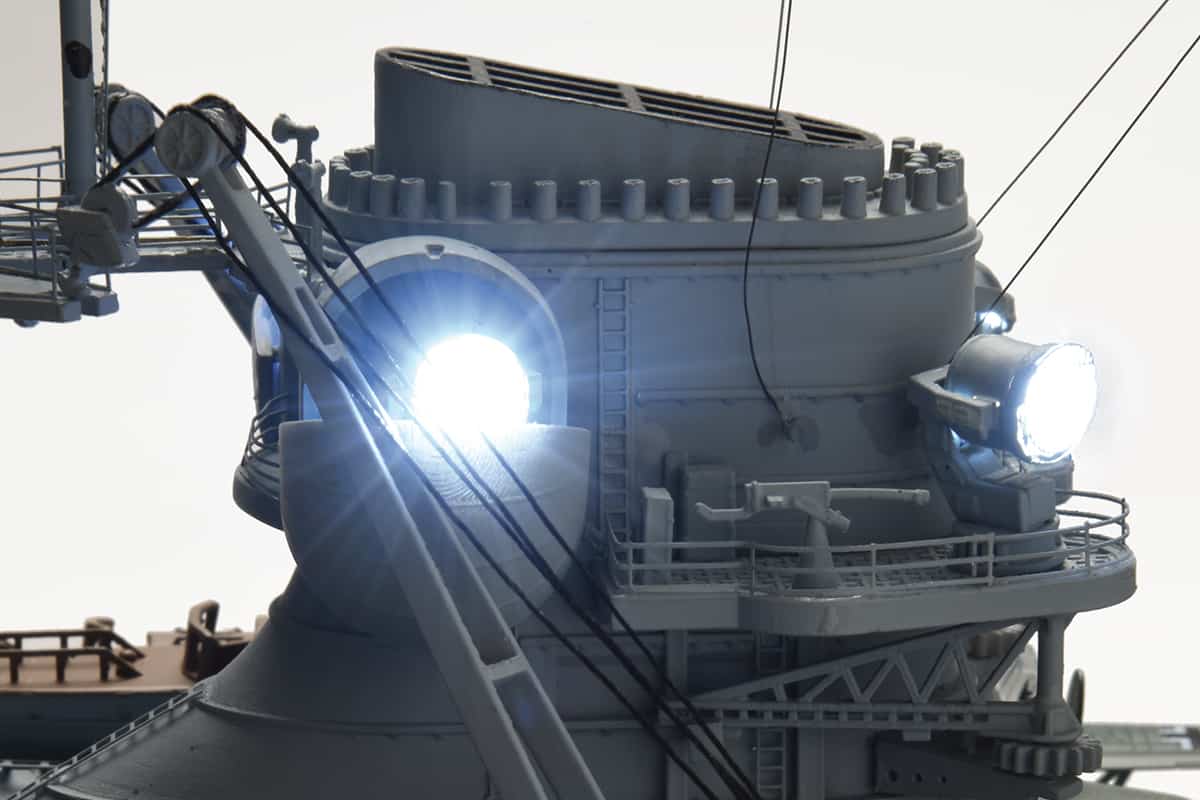 LIGHTING
Featuring seven searchlights, bridge lighting and red and green port and starboard indicators as well as bow and stern lighting.
Bismarck – The Legendary Battleship
Illustrated Hardback Book
This unique book looks at the nuts and bolts of this great warship, from its massive cannons to its inner most passageways, and shines a light on the brief history of the Bismarck that symbolised the decline of the battleship as the most important warships afloat.
Available to buy, or FREE to all our customers building this Bismarck model
Your buying options...
Currently the Bismarck is out of stock.
Pease join our newsletter mailing list by following the link at the bottom of the page to be advised when it is back in stock.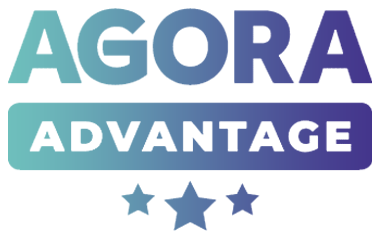 FREE PACK
Each time you complete an Agora model you qualify for a complimentary Pack 1 of your next model.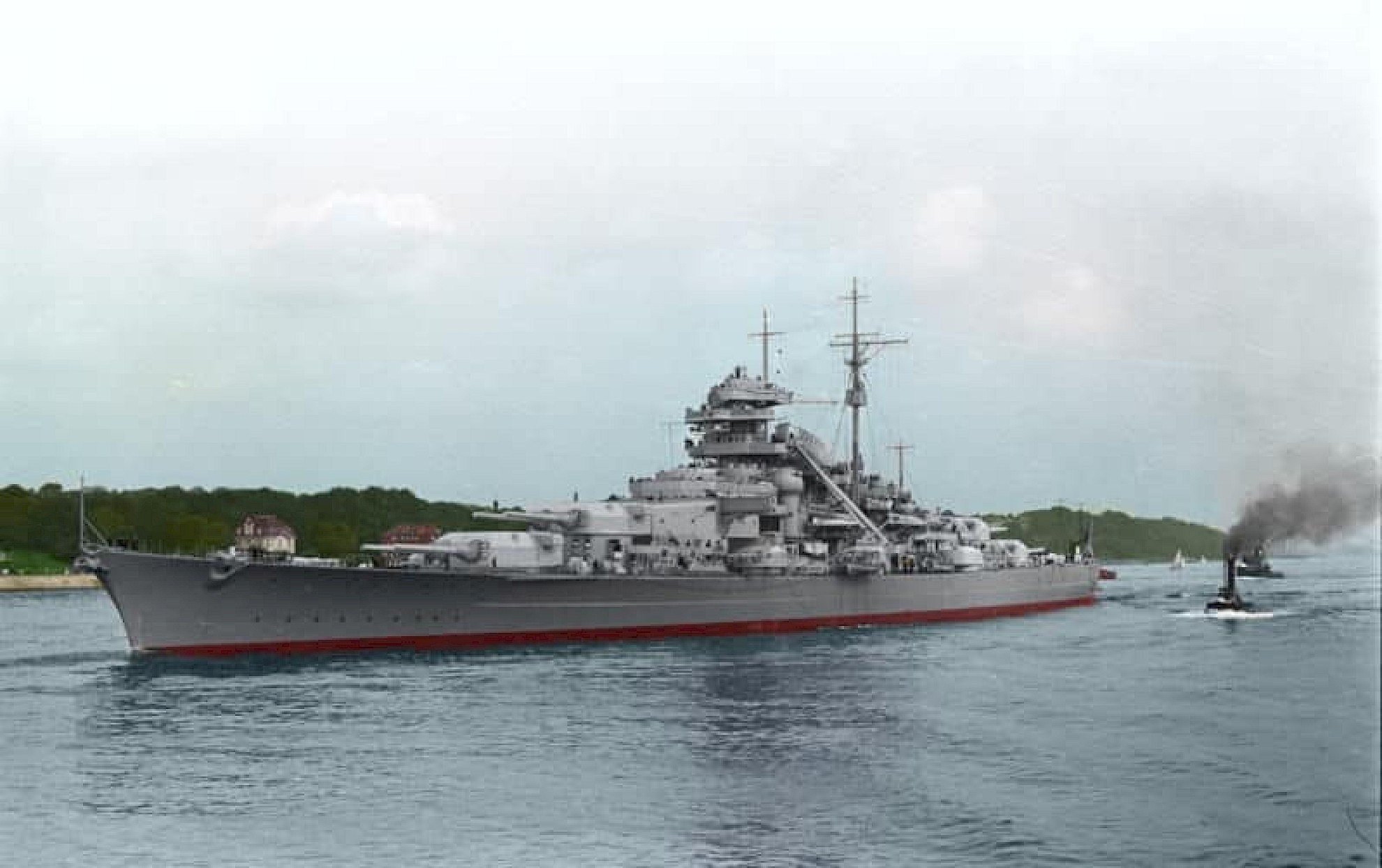 1939-1945
Despite lacking in quantity against the allies, the Kriegsmarine's small fleet of ships were formidable adversaries in any conflict. Here are the ten largest German ships by displacement that saw service during World War II.
City
Votes

1. Bismarck - Battleship - 43,978 t

:

1. Tirpitz - Battleship - 43,978 t

:

3. Scharnhorst - Battleship - 32,600 t

:

3. Gneisenau - Battleship - 32,600 t

:

4. Hansa - Auxiliary cruiser - 19,200 t

:

5. Blücher - Heavy cruiser - 18,500 t

:

6. Prinz Eugen - Heavy cruiser - 16,970 t

:

7. Widder - Auxiliary cruiser - 16,800 t

:

8. Admiral Hipper - Heavy cruiser - 16,170 t

:

9. Admiral Graf Spee - Heavy cruiser - 14,890 t

:
Bismarck - A Brief History
In his documentary Bismarck: The First Full Story, filmmaker James Cameron introduces us to Bismarck as follows:
"You have to imagine a ship so powerful it could bring an entire nation to its knees. For me, the Bismarck was the Death Star, it was a kind of mechanized warfare that hopefully will never exist again. It was this monstrous piece of steel that held together no matter what the British could throw at it, and when it finally sank, it became a legend with the same kind of force in the human imagination that Titanic had".
So why would a ship that, from the time it set sail lived for only nine days, capture the attention and imaginations of so many?
Battleship Bismarck was designed as an improved version of earlier German Battleships Scharnhorst and Gneisenau and featured many of the same features. However, in line with an escalator clause added to the Anglo-German Naval Agreement in 1935, allowing battleships of up to 45,000 tons to be accepted, Bismarck's final design allowed for increased displacement – reaching 41,700 tons.
One of the most outstanding characteristics of the new Bismarck was its superb capability to absorb damage. A 320-mm belt backed by a 110-120 mm sloped armour deck was considered more than enough to defeat any projectile at any distance and made the battleship practically immune in close range engagements.
The new design was wider than its predecessors, to improve stability, and longer, due to the addition of a fourth battery turret. The traditional arrangement of four twin turrets was maintained with new, powerful 38 cm main guns. Secondary artillery was the same as the Scharnhorst class, however, the single turrets amidships were upgraded to twins.
On 23 October, after conducting various tests, the ship was ready to set sail at full speed. The propulsion plant originally designed to reach 138,000 hp and 29 knots actually obtained 150,170 hp and 30.1 knots, making Bismarck one of the fastest battleships in the world, and faster than any battleship in the Royal Navy.
After a further six months of preparations and sea exercises, Bismarck headed into the North Atlantic, and on 18 May 1941 Operation Rheinübung (Rhine Exercise) began. Its mission: to attack the Allied convoys crossing the ocean between the United States and Great Britain with oil, food and other supplies. Nazi leaders hoped that their "unsinkable" state-of-the-art battleship would sever the Allied lifeline and starve the British into submission.
A ferocious battle began on 24 May. From 14 miles away, Hood fired the first shots at Bismarck. Shells that screamed overhead at 2,000 miles per hour narrowly missed their marks. Bismarck opened fire against Hood, with one shell exploding, causing Hood to split in two and sink in just three minutes. All but three of the 1,421 crewmen were killed. It was the Royal Navy's largest loss of life ever from a single vessel.
Seeking revenge for the devastating loss of Hood, British Admiral John Tovey called on all available ships in the British Home Fleet to hunt down Bismarck before it could reach the safety of the French coast.
Two days after Hood sinking, two Coastal Command Catalina flying boats set off on a reconnaissance mission, sighting Bismarck. An air strike was launched from carrier Ark Royal. Fifteen Swordfish, fitted with contact pistols, took off to attack Bismarck. Britain's buzzing biplanes descended like gnats upon Germany's formidable predator. The courageous pilots in the biplanes' open cockpits flew low so Bismarck's sailors couldn't train their guns, and the battleship's anti-aircraft defences had trouble with the bombers' slow speeds. British torpedoes from the archaic bombers managed to strike the ship's weakest point—its undefended rudders.
Bismarck was hit by two (or three) 18 inch MK XII torpedoes. One torpedo hit the port side amidships and another hit the stern in the starboard side. Both rudders jammed. The damage to Bismarck was serious, reporting to High Command of the Navy (O.K.M.) "Ship unable to manoevre. We will fight to the last shell. Long live the Führer."
The final battle began at 0847 on 27 May as the Rodney opened fire, followed by King George V one minute later. Within minutes, Norfolk and Dorsetshire joined the battle. As a result of an avalanche of British firing, all four of Bismarck's turrets, as well as its secondary guns were put out of action and the order was given to scuttle and abandon ship.
Firing by the British Fleet continued at point blank range. By mid-morning, the pride of the German navy had become a floating wreck with numerous fires aboard, unable to steer and with her guns almost useless because she was listing badly to port. Bismarck finally capsized and sank at 1039.
The battle had lasted for almost two hours, and Bismarck had shown a formidable capacity for resistance. A total of 2,876 shells had been fired, giving the German ship a hammering that no other warship could have taken.
Technical Specification
Commander: Kapitän zur See Ernst Lindemann
Chief of Fleet: Admiral Günther Lütjens
Commissioned: 24 August 1940
Construction cost: RM. 196.8 million (1938 value)
Displacement (standard): 43,978 metric tons
Overall length: 250.50 metres (822 feet)
Maximum Speed: 30.12 knots
Seaplanes: 4 x Arado Ar 196
Crew: 2,200+
Armor:
Upper Belt: 145 mm
Main belt: 320 mm
Main Battery Turrets: 130 –360 mm
Secondary Battery Turrets: 20 – 100 mm
Upper Deck: 50 – 80 mm
Third Armor Deck: 80 – 120 mm
Conning Tower: 220 – 350 mm
Torpedo bulkhead: 45 mm
Armor's Weight: 19,082 metric tons
Armament:
Main: 8 x 38 cm/L52
Secondary: 12 x 15 cm/L55
Anti-aircraft:
16 x 10.5 cm/L65
16 x 3.7 cm/L83
20 x 2 cm/L65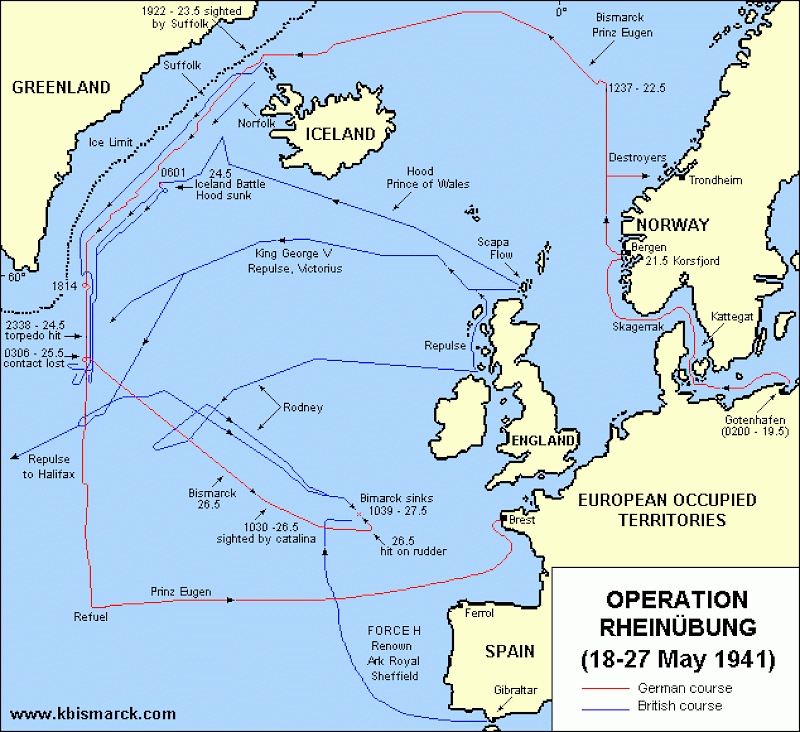 Watch James Cameron's underwater expedition to the German battleship Bismarck.