Our top-quality display cases come with a velvety matt-black finish wooden base and crystal clear acrylic sides and lid that don't bend, warp or distort.
Delivered flat-packed, they are very easy to assemble without screws and give a pleasingly smooth, machine-engineered finish at each corner joint.
Cases are guaranteed to fit Agora Models 1:8 scale cars, but they also beautifully showcase many other 1:8 model kits*
*please check dimensions before ordering.
Model Car Display Case
1:8 SCALE
The display case base is made from solid wood that comes in one single piece, painted in a matt-black, velvety finish. The acrylic cover provides excellent optical clarity and transparency for you to enjoy and protect every tiny detail of your finished model. Corners and edges are precision cut to ensure easy assembly and a perfectly smooth finish. Supplied in five separate pieces, the cover sections simply slot into place with no tools required allowing you remove and adjust your model at your leisure.
External Dimensions
Base length: 740 mm (29 1/8")
Base width: 425 mm (16 3/4")
Total height: 340 mm (13 3/8")
Total weight: 11 kg (24 1/2 lbs)
Internal Dimensions
Available length: 690 mm (27 5/32")
Available width: 375 mm (14 3/4")
Available height: 310 mm (12 3/16")
This display case fits all Agora Models 1:8 scale cars, plus other cars of a similar scale
(please check dimensions above)
Cases will also fit the plinth supplied with the Shelby Cobra Limited Edition and the Jaguar E-type Silver Edition.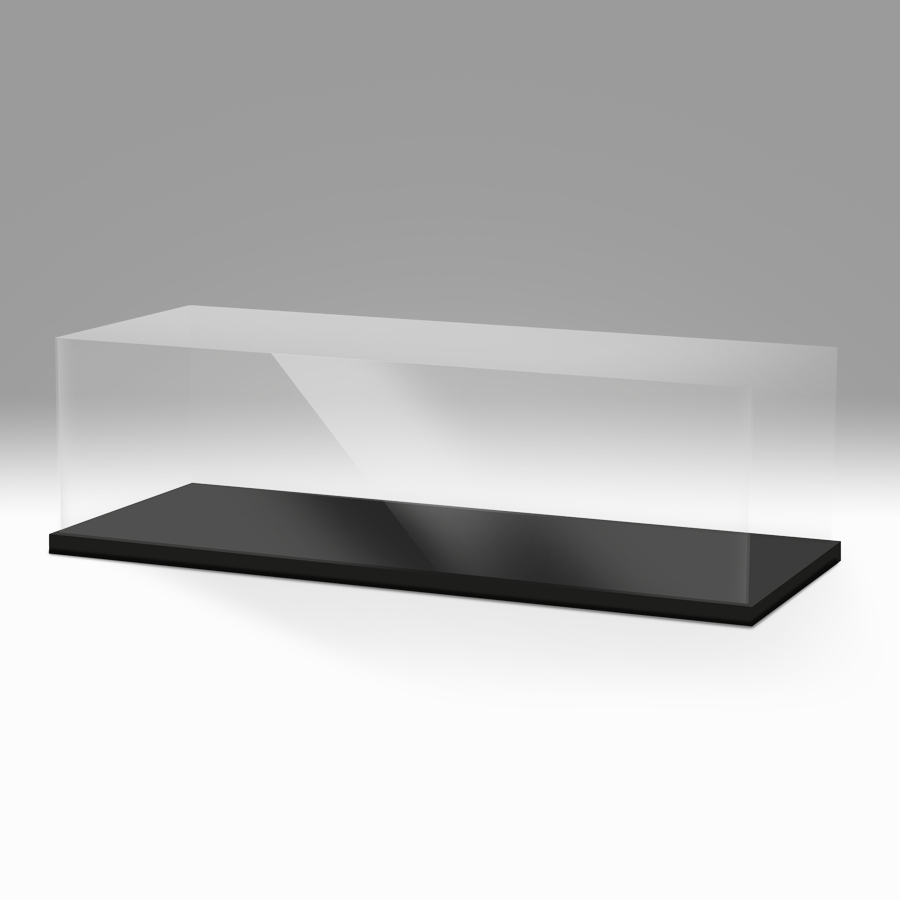 Model Car Display Case
for 1:8 scale - $200
Display cases are quick to assemble and allow easy access, providing a perfect solution for protecting your model during the build process and displaying your prized creation.
Watch the video to see how: