Steve McQueen – the king of cool (and cars)
As well as being a Hollywood icon, Steve McQueen was fanatical about cars and motorcycles. Modder Mike Lane takes a glimpse at his life in movies and motors.
Steve McQueen was one of the biggest movie stars the world has seen. A string of films during the 1960s and 70s, including The Magnificent Seven, The Great Escape and Papillon saw McQueen rise to prominence and, for a time, he became the highest paid actor on the planet. And his reputation as something of a hellraiser brought attention all of its own.
While he was never a contender for the greatest actor (McQueen himself modestly conceded, "I'm not all that good"), his cool, understated style, rugged good looks and charismatic presence made him a sensation with audiences.
But what some may not know is that McQueen's passion for the silver screen was matched by his wild affection for cars, motorcycles, and racing. Even while playing movie roles at the height of his career, McQueen was keen to perform dangerous stunts himself – like the thrilling ride for freedom in The Great Escape, where Captain Virgil Hilts (portrayed by McQueen and stuntman Bud Ekins) puts a Triumph TR6 Trophy motorbike through its paces.
McQueen's celebrated 1968 film Bullitt is credited with one of the all-time classic car chases. In this fast-paced crime thriller, McQueen, playing police inspector Frank Bullitt, pursues mobsters in a green Ford Mustang. In this sequence, we see McQueen and his adversaries make death-defying twists and leaps on San Francisco's steep streets. It makes for spectacular action and has influenced Hollywood car scenes ever since.
The Bullitt car chase was so iconic in fact that it was used almost three decades later in 1997 (and 17 years after McQueen's death) to advertise a very different Ford product – the Puma. In a clever mash-up, the then new Puma is substituted for McQueen's original Mustang in the same San Francisco setting, with McQueen posthumously injecting his cool timeless appeal.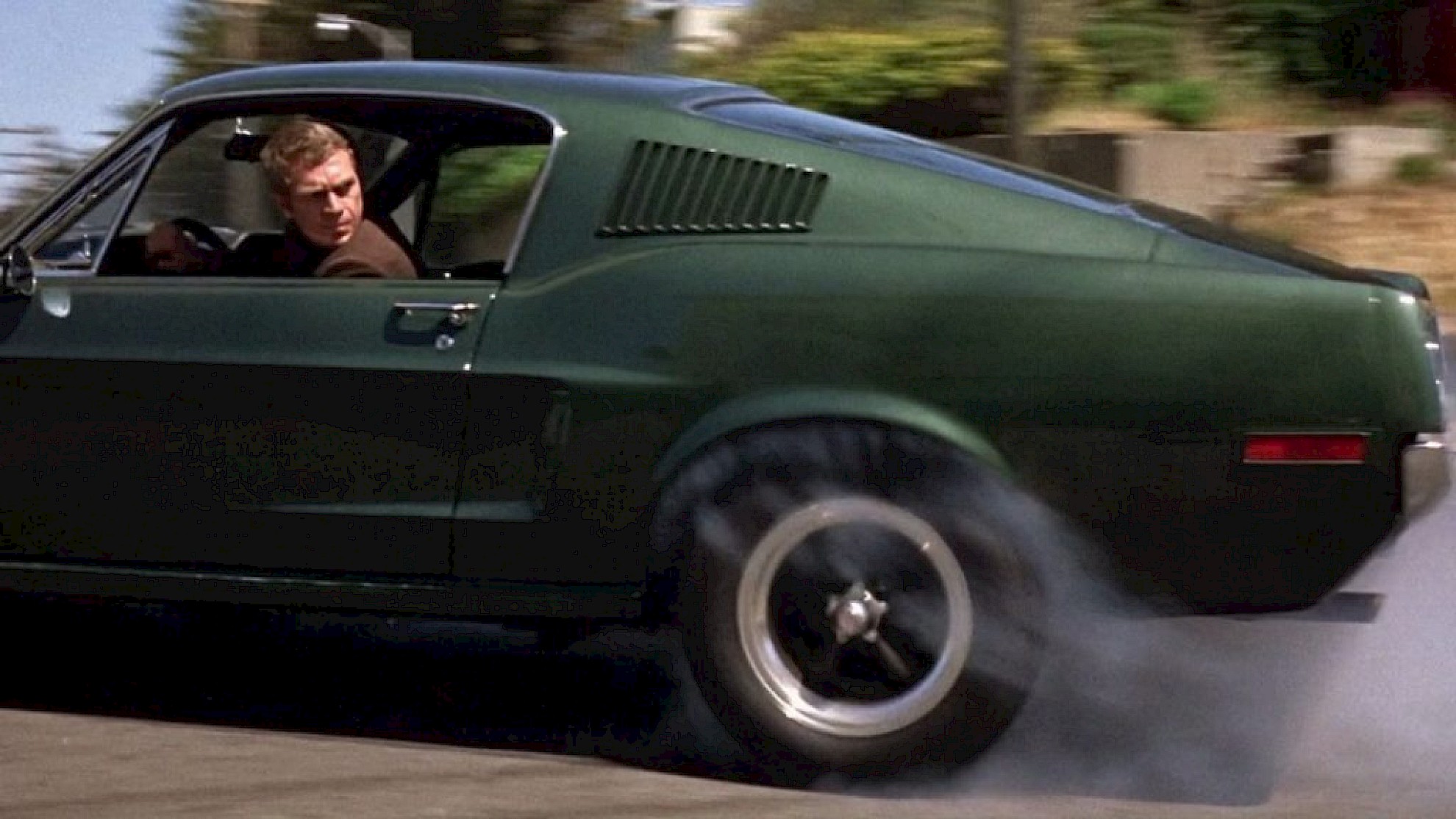 Motor racing competition
But Steve McQueen's interest in driving went well beyond movie car chases. He had a talent for motorsport and competed in racing competitions, and for a time he even had designs on pursuing this as his main career. He rode both cars and motorcycles, often performing under the name of Harvey Mushman.
In 1961, he took part in the British Touring Car Championship and achieved a creditable third place with a BMC Mini. McQueen also notched up an impressive result in the 12 Hours of Sebring endurance sports car race in 1970. He and driving partner Peter Revson took second place overall, despite McQueen having his left foot in a cast after a recent motorbike accident.
Combining two passions
In 1971, Steve McQueen married his dual loves for cinema and racing by making Le Mans. The film, a passion project for McQueen, is a tribute to 24 Hours of Le Mans, a prestigious endurance racing event. It blends footage from the real Le Mans race from the previous year with fictional action featuring McQueen driving a Porsche 917KH – the legendary racing car which fans (myself included) are building in 1:8 model form with Agora.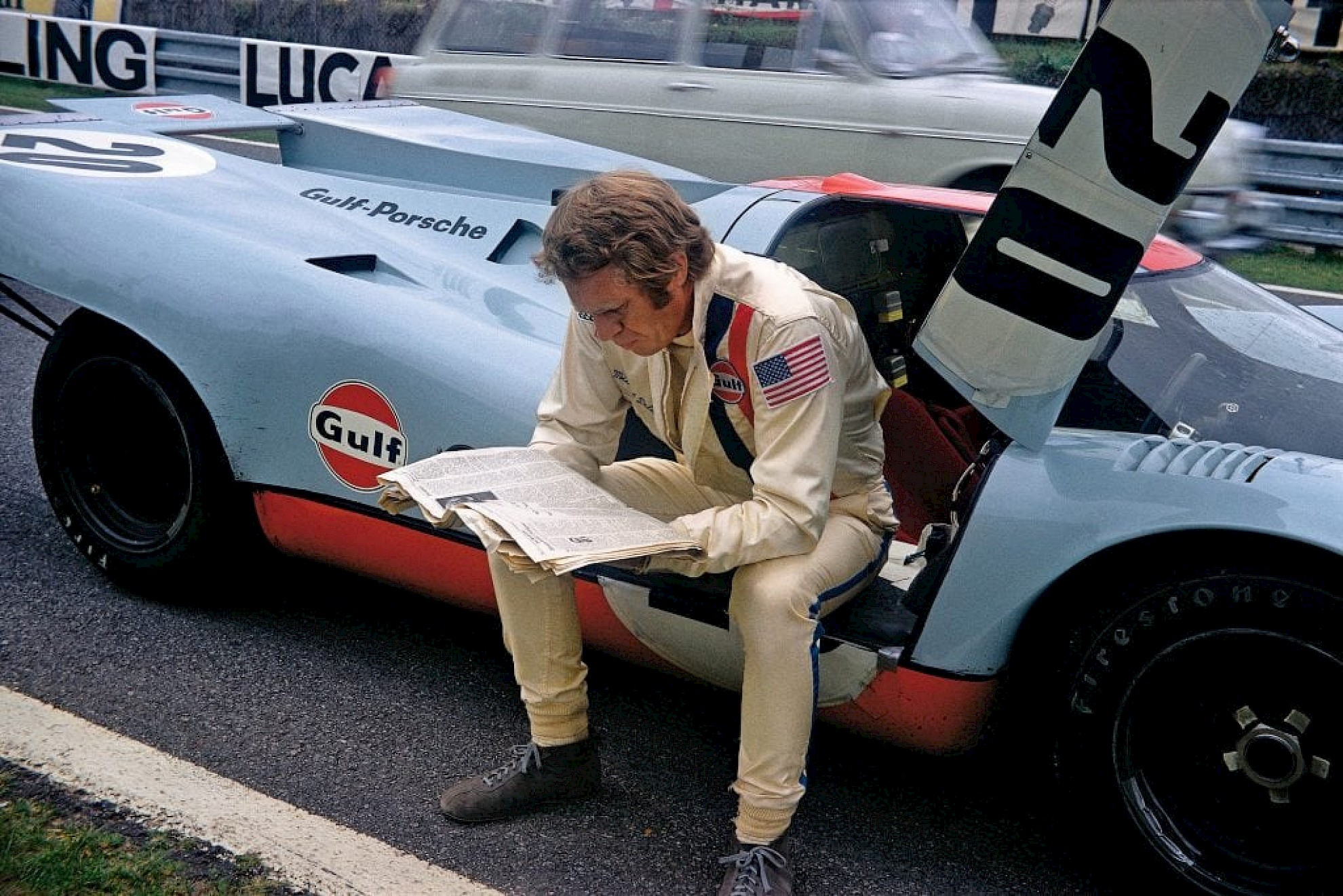 Reportedly, McQueen wanted to race in the real Le Mans race to produce content for the film but had to settle with a fictional appearance due to insurance reasons. This wasn't the only disagreement surrounding the filming of Le Mans. Financial difficulties, personal problems and creative disputes threatened, but narrowly failed, to derail the project.
But Le Mans stands as a unique piece of work, loved my many for the raw realism with which it presents motor racing. Its action footage captures the sport's thrills, danger and cutting-edge racing car technology unlike anything before or since.
McQueen's incredible car collection
As well as getting behind the wheel on screen and on the race track, McQueen also had an impressive selection of private vehicles, befitting his rock-and-roll reputation – enough in fact to fill an automotive museum. It is thought that his collection comprised around 100 cars (plus around the same number of motorcycles).
McQueen's cars included plenty of speedy sports numbers (as you'd expect), including a Ferrari 275, a Porsche 911, a Ford GT40 (one of several cars that also appeared in the Le Mans film) and a Jaguar XKSS (a predecessor and close relative of the E-Type – another Agora build project).
He also owned many cars built more for comfort and style than for hitting top speeds. These included a Hudson Wasp, a customised Mini Cooper, a Chevrolet Styline De Lux Convertible and a Chrysler Airflow. Quite a choice of wheels.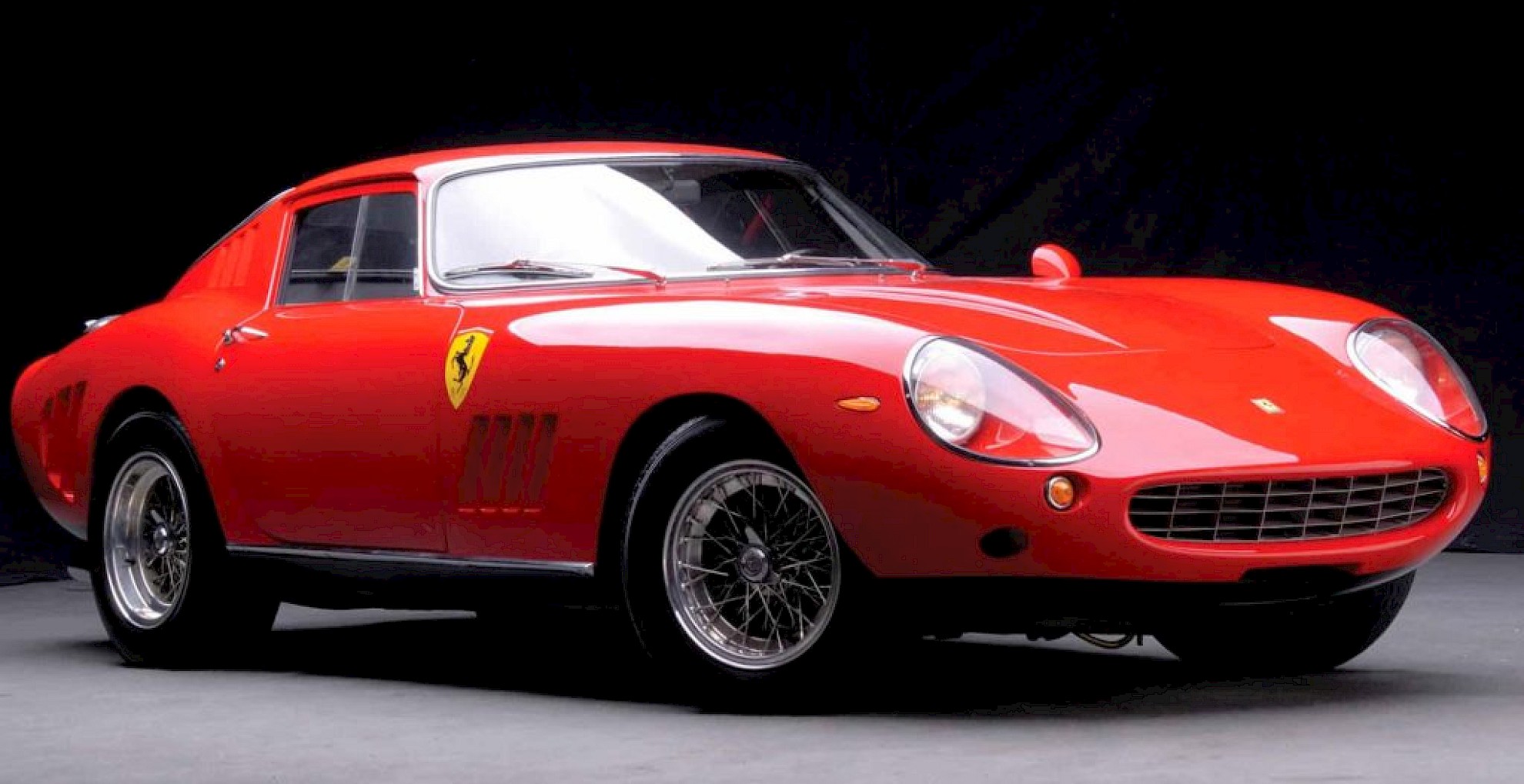 Steve McQueen will forever be synonymous with two of America's great cultural symbols of the twentieth century – movies and cars. And when these two obsessions intersected, it made for some thrilling viewing, whether it was in McQueen's daring car chases or in the creation of Le Mans, his homage to motor racing. The king of cool he may have been – but McQueen's image was bolstered by some seriously cool cars too, both on and off the screen.
---
Look out for Mike Lane's hand-made mods for Steve McQueen's Porsche 917KH at mikelanemods.com. You can also find mods and accessories for a range of other models here, including Agora's Jaguar E-Type.
Header image source: autoblog.com